How To: Connect your Social Media Accounts
Creating/sharing social media sports graphics on Gipper is quick and easy. But, there's one simple step you can take to help save even more time: connect your social media accounts. Here's a quick video that walks through how you can do this, with a text breakdown below:
If you connect your social media accounts to Gipper via the "Settings" page, you can then post content directly to them - all via Gipper. This allows you to skip the step of downloading and then posting separately to Twitter or Facebook.
Connecting your social media accounts to Gipper is super easy and makes all of the above possible. Interested? I'll briefly walk through it below!
How To: Connect your Social Media Accounts
Step 1: Go to the Settings page on your Gipper account.
Below is an image that shows the template dashboard of my Gipper account - the Settings button is circled in green on the top left of the screen.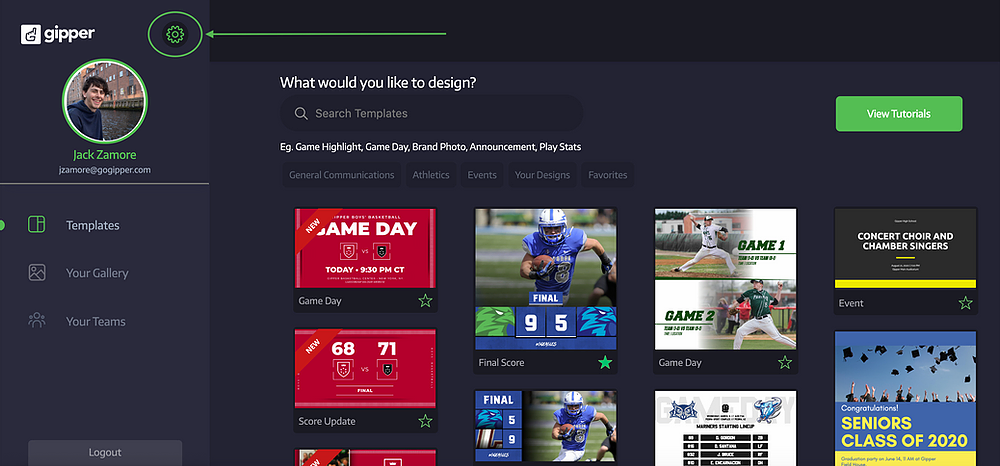 Once you're in the Settings menu, you'll notice that right below your name, it displays your "Connected Social Accounts."
Step 2: Click on "Facebook" or "Twitter"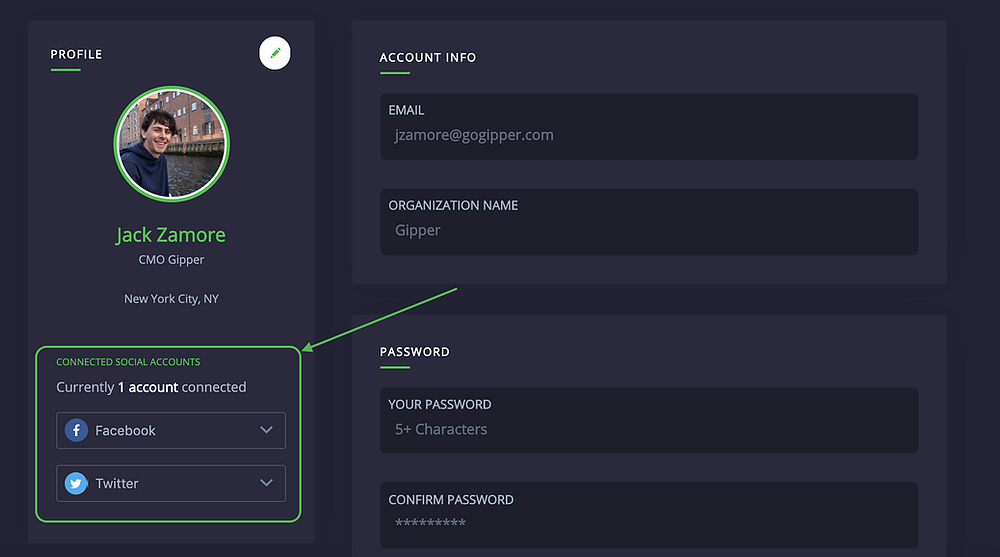 Step 3: Click "Add account" (this will redirect you to a page on either Twitter or Facebook)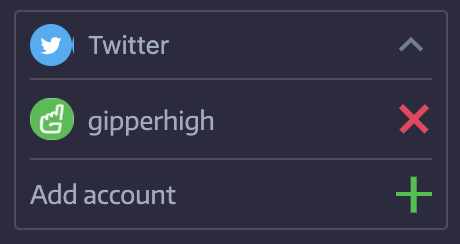 Step 4: Enter your social media credentials (username and password) to successfully connect the account
And that's it! Plus, Gipper allows you to link your profile with as many Twitter accounts or Facebook pages as you'd like.
Once connected, publishing a graphic to your connected account(s) is super easy.
How To: Publish to your Social Media Accounts
Step 1: Once ready to post, simply click the "Publish" button in the top right of your screen (circled in the image below). This will open up a publishing window.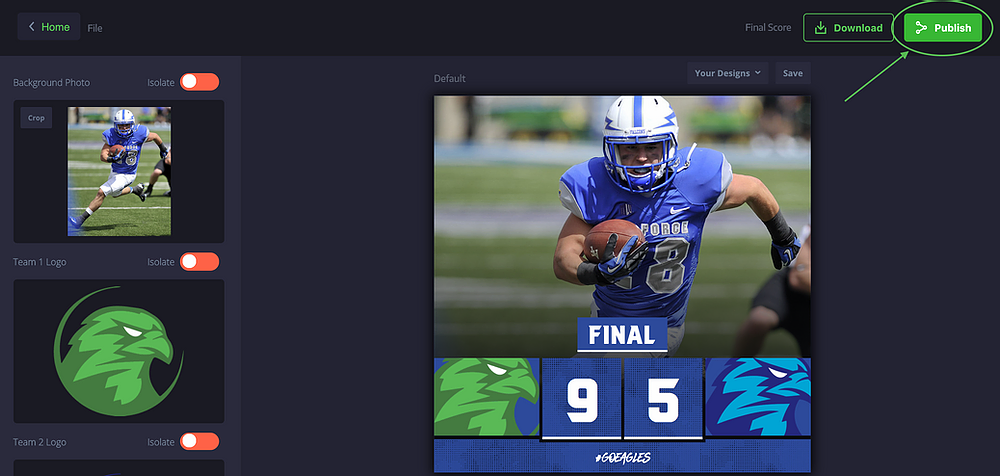 Step 2: Select the account(s) you want to post to and add a caption if you'd like (not required)!
The menu for publishing is show below. I only have one connected account, but if you have more, you can publish to multiple at once or select an individual account to post to. There is also a video included at the bottom that walks through this step.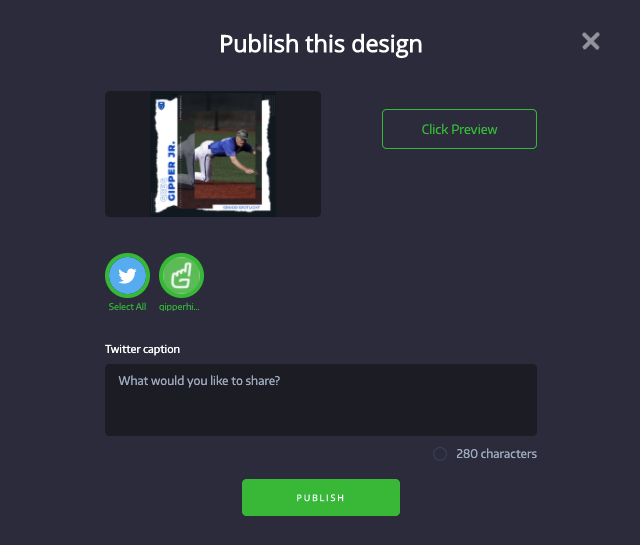 Once you click publish, the graphic will be shared natively (the image will be embedded in the post and not shared as a link someone has to click on to view) to your selected social media account(s).
Tip: Connect your Twitter team accounts to Gipper and easily control the branding of your program's teams.
Below is a video showing how to publish on Gipper. Note that I have two accounts connected (Twitter and Facebook), and here I've selected to post just to Twitter.
Hope this was helpful and thanks so much for reading!
- Jack
Jack Zamore is the Chief Marketing Officer at Gipper. Gipper is a platform that helps high school athletic departments create professional sports graphics for social media - in seconds, on any device, and without needing any design experience. Learn more @ gogipper.com/athletics