New Product Announcement: Content Requests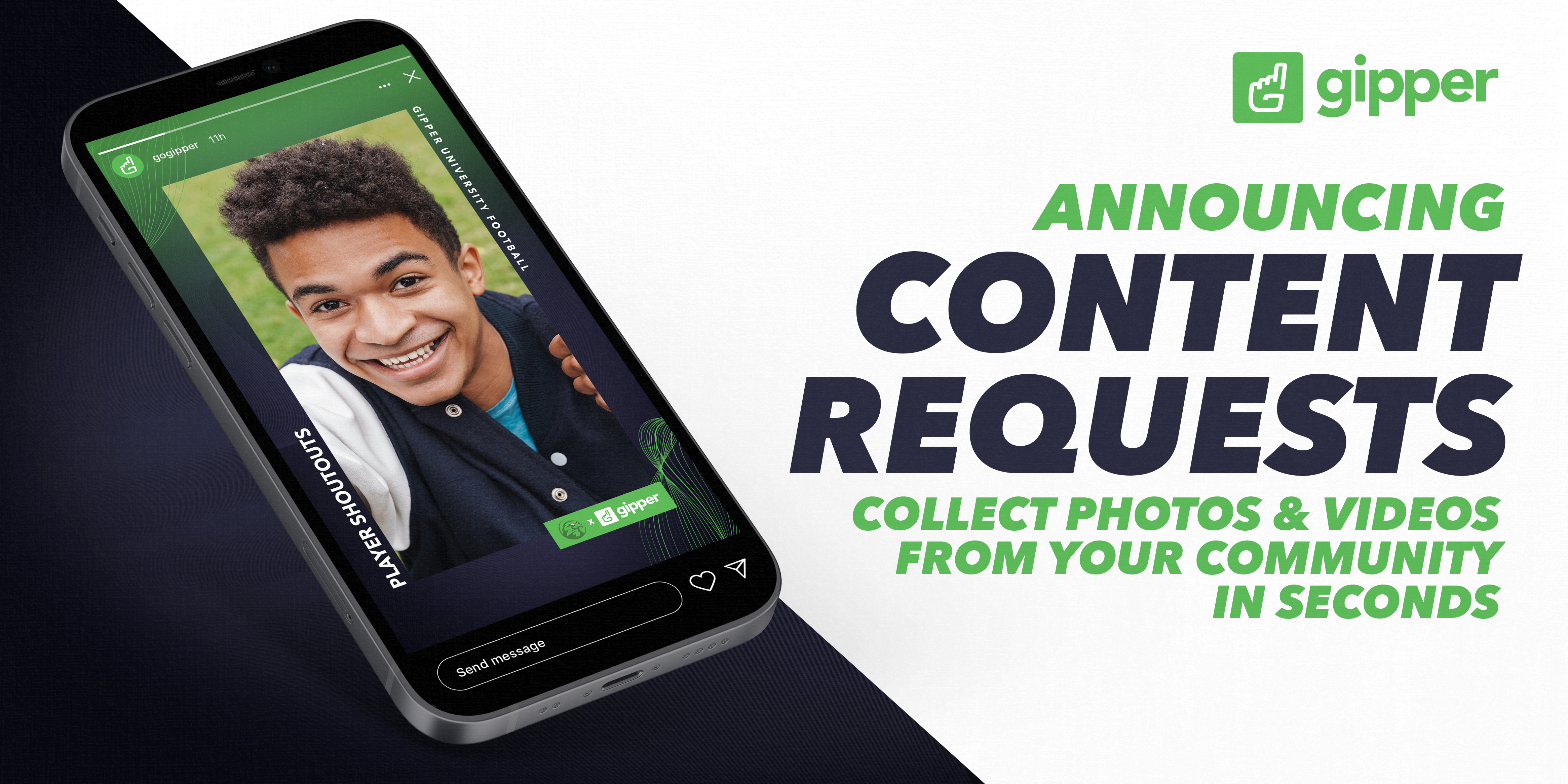 Gipper is announcing the launch of Content Requests: the easiest way to collect and share photo and video content from your community.
In 2022, content is king – particularly on social media. Getting the right photo or video out on your social channels makes all the difference. But, it's not always easy to get the photos and videos you need.
Want a get a quick video from an athlete right after the big game?

Have a photographer at a school event and want to get access to the photos?

Want an alum's old senior photos for use in a fundraising campaign?
These seemingly simple requests have, historically, been a complicated and time-consuming endeavor for both the content requester and the content creator. And with things being complicated and time-consuming, they often end up not happening – meaning great content opportunities go down the drain.
Content Requests changes this.
With Content Requests, users can easily generate a one-time or multi-use link to let anyone quickly upload a video or photo, even if they don't have a Gipper account.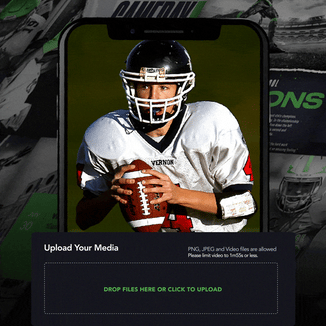 How it Works
Step 1:
Gipper user creates a custom prompt ("Can you record a 60 second video promoting the upcoming game?") to create their Content Request – generating a unique link that can be sent to any desired recipient
Step 2:
User sends the unique link, containing the Content Request, to whoever they like – via their preferred communication channel (email, text, etc.)
Step 3.
Content Request recipient receives the request and can, in one click (from any device), upload a photo or video, or take/record a photo or video in real time
And that's it!
Once the recipient submits their content, it will automatically be stored in the Gipper user's account for them to:
1. Publish directly or schedule to social media
2. Use in existing Gipper templates or saved designs
3. Download to use in other formats
The frictionless experience of Content Requests empowers anyone in your community to be a storyteller.
Customer Testimonials
Don't just take it from us, hear from other athletic administrators who love Content Requests.
"The biggest challenge for me was to get pictures of athletes, action pictures -- to have a pool of content to pull from when I post. Now I can have fans, parents, and students taking pictures and video. They can upload to me and I can push out on social media." - Matt Lehman, Athletic Director, Concord High School

"It's super easy to use, you send out that link and the content goes right back into your Gipper account. It also gives a great way to tell a story from a unique perspective." - Kyle Haught, Athletic Coordinator, Wichita Southeast High School

"The thing that I love about this feature is that it takes one step out of my hand. I go right into the template and it's already waiting for me. That was easy, that was seamless, that was perfect." - Chris Langevin, Athletic Director, Harwood Union High School
Frequently Asked Questions