Template Tuesday: New Monthly Schedule Graphic Template
We've added new social media templates for your sports graphics available now on Gipper!
Athletics/Sports Graphics Templates
30-Day Event Calendar Graphic Templates: Multi-Sport
You asked and we answered! We have a brand new template that showcases a full 30-day calendar, so you can highlight your games, events, and other important dates for an entire month on one graphic!
Plus, we've introduced new functionality so you don't have to enter your dates manually. Just use the calendar picker in the top navigation bar to pick the month and year for your calendar!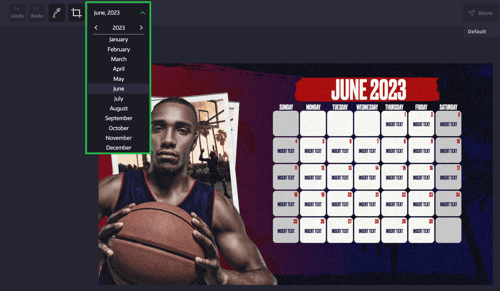 Athlete Commitment Graphic Templates: Multi-Sport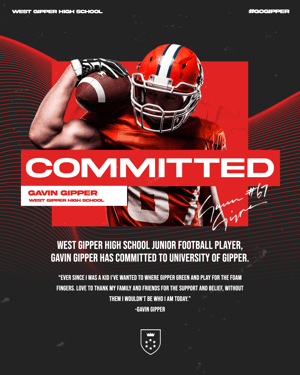 It's a big day when your athletes commit to a school or sign their Letter of Intent, so celebrate them in a big way with out new Commitment graphic template!
This template puts your athlete in the spotlight, and even includes a spot for their signature! Grab their autograph, then add it to your graphic before sharing to social media.
2022-2023 Season Roster Graphic Template: Multi-Sport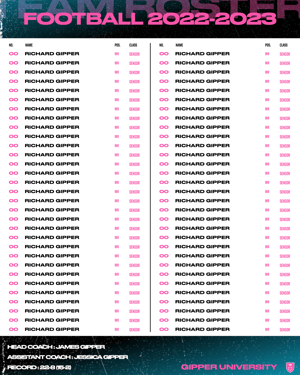 This full season roster graphic template has room to showcase up to 62 athletes on your team. This graphic is great for sharing on social media at the start of your season or adding to your athletics website as a downloadable document. That way, if parents, journalists, or other members of your community want easy access to it, it's there for easy reference (and removes the need for you to send it out all the time)!
Media Credential Graphic Template: Print Template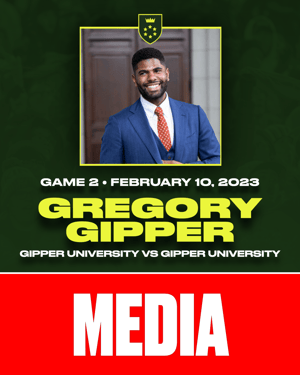 Did you know we also make templates that you can print? Your graphics don't just have to be for social media — try out some of our print templates, like this media credential. This is perfect to give out to journalists covering games in your press box or attending an on-campus event.