Template Tuesday: New Graphic Templates for Player Stats, Teacher Appreciation & More
We've added new social media templates for your sports graphics and school activities graphics available now on Gipper!
Athletics/Sports Graphics Templates
Picture Frame Graphic Templates: Multi-Sport
Have an awesome action-shot photo that you want to share to your social media? Use our new picture frame graphic templates to put your photos and videos front and center, while still adding some branding. Each frame is fully customizable to your program's colors and logo. Now available in the Flex and Torn Packs.
These templates work perfectly with Content Requests. Try adding a frame to one of the photos or videos you get from your community!
Players of the Week Graphic Template: Multi-Sport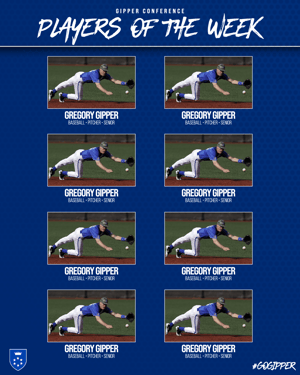 Highlight up to eight of your standout athletes on one graphic! This new template can feature up to eight photos. If you're naming a player of the week in all of your sports, this is the graphic template for you!
These types of graphics are great, easy ways you can promote all of your programs. Learn other ways you can use social media to highlight all of your teams.
Player Stats Graphic Template: Baseball, Softball, Multi-Sport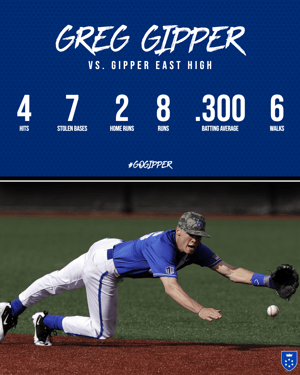 Share your MVP's stats from their standout game with this player stats graphic template. Highlight their hits, runs, homers, batting average, and more on one graphic. Plus, add a photo to highlight your athlete in action when you post to your social media accounts!
Don't forget, our templates are fully customizable, which means you can use this template to highlight your team stats or an entirely different sport's stats. Just update the text boxes for your needs — looking to share soccer stats? Change the text fields to "saves, shots, possession, and goals."
Activities, Academic & School Templates
School Concert Graphic Template: Orchestra & Band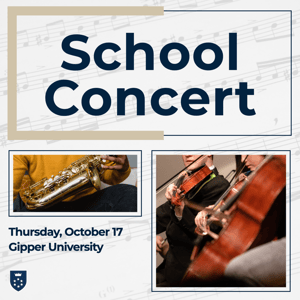 Have a band or orchestra concert coming up? Share this graphic with your social followers so they know to mark their calendars! Include the date, time, and location of your upcoming concert. Add a few photos of your musicians in rehearsal, and your concert graphic is ready to share to social!
Teacher of the Month Graphic Template: Academic, Staff Highlight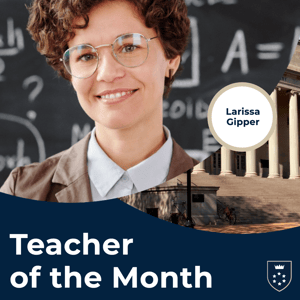 Shout out your all-star teachers and staff with our new Teacher of the Month graphic template! Sharing a Teacher of the Month on social media is a great way to engage your students, staff, and parents with new content. Your hardworking teachers will also appreciate the public recognition!
Try repurposing this template to highlight other members of your staff working hard behind the scenes!