Gipper Announces Signing of Partnerships with Five Key State Interscholastic Athletic Associations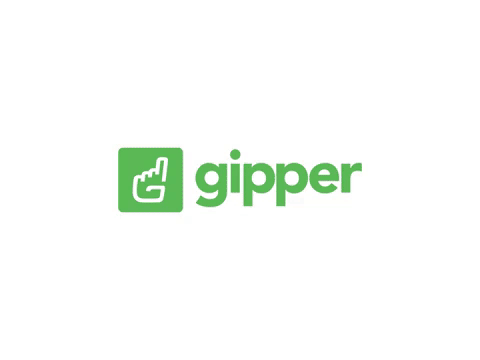 New York, NY (April 13, 2022) – Gipper is pleased to announce new partnerships with five interscholastic athletics governing bodies: California Interscholastic Federation (CIF), Arizona Interscholastic Association (AIA), Oregon School Activities Association (OSAA), Washington Interscholastic Activities Association (WIAA), and Virginia High School League (VHSL), through an overarching sponsorship agreement with Playfly Sports Properties.
The deal enables Gipper to connect with administrators of the nearly 3,000 schools represented by the governing bodies through a multi-platform, year-round digital marketing presence. The partnerships also afford Gipper in-person opportunities such as hosting professional development sessions on social media best practices. Gipper is activating at more than 25 partner conferences across the nation this Spring.
Gipper provides a critical tool for athletic programs to better communicate and engage with their stakeholders. The easy to use platform enables athletic departments and teams to create professional sports graphics for social media - in seconds, on any device, and without needing any design experience. Users can access a range of ready-made templates that they can customize and share directly to social media in just a few clicks.
"Through Gipper's user-friendly design templates and editing options, Gipper will help our member schools and their athletic departments easily create high-quality custom content for their social platforms to better support and communicate with student-athletes, fans, and communities," said Meaghan Manghera, General Sales Manager of CIF Sports Properties.
Gipper continues to ink partnership deals with individual Athletic Directors associations, Interscholastic federations, coaches groups, leagues, and conferences, bringing the total number of Gipper's partnerships to 84, spanning 35 US states and two Canadian provinces, plus national American and Canadian organizations.
"We could not be more excited about the momentum we continue to build at Gipper," said Matthew Glick, Founder and CEO of Gipper Media, Inc. "These partnerships provide us fantastic opportunities to reach an ever-growing number of athletic administrators. In turn, we get to provide them the necessary tools to turn social media from a pain into a huge opportunity–to better communicate with their stakeholders, maintain brand consistency for their programs, and highlight the achievements of their student-athletes. Gipper is now used by over 2,000 athletic departments nationwide - making us one of the fastest-growing companies in the K-12 market. This is a testament to the quality of our platform, but also the growing importance of social media for athletic programs at the high school level. We are proud to be leading the way."
Interested in partnering with Gipper? Contact partnerships@gogipper.com
To learn more about Gipper, visit gipper.com
Contact:
Avram Doomchin
Director of Partnerships, Gipper Media, Inc.