Changing your Instagram Personal Profile to a Business Profile
Changing your Instagram profile to a business profile
Because Facebook requires you to have your Instagram business profile connected to a Facebook Page to enable you to post or schedule posts directly from Gipper to Instagram, you have to be an admin for the Facebook Page you are going to connect. Only one Instagram profile can be connected to a Facebook Page and vice versa.
Start by connecting your Instagram profile to your Facebook Page. Use the instructions in the Facebook help article How do I connect my Facebook Page and Instagram account. If you do not have a Facebook Page, use the instructions in this Facebook help article: How do I create a Facebook Page?

Once you have successfully connected your Instagram account to your Facebook Page, select Switch Now in the Facebook Page's Instagram settings to change your Instagram personal profile to a business profile.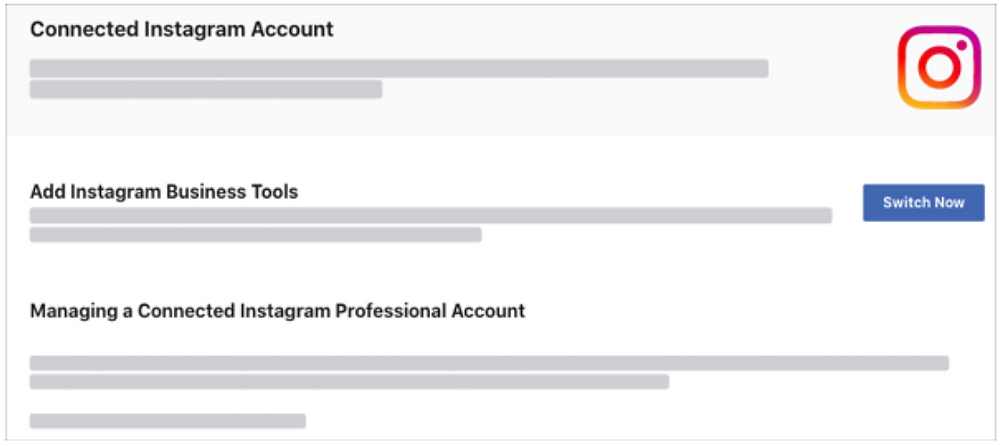 You may be prompted automatically to change your personal profile to an Instagram business profile. Follow those prompts if they do appear.
Not seeing the prompts to switch to a business profile? Try converting to a business profile from Instagram instead. See the Instagram help article Set Up a Business Account on Instagram.
- Jack
Jack Zamore is the Chief Marketing Officer at Gipper. Gipper is a platform that helps high school athletic departments create professional sports graphics for social media - in seconds, on any device, and without needing any design experience.
Learn more @ gogipper.com