Facts Tell, Stories Sell: Using Social Media to Sell Your School
I first heard this adage from a seasoned fundraising professional who was encouraging me to incorporate this into my marketing efforts so I could better partner with our advancement office. It was great advice. Each of your schools have a unique impact on your community. There are stories just waiting to be told every single day.
Be a storyteller. Better yet, use your social media channels to tell your story!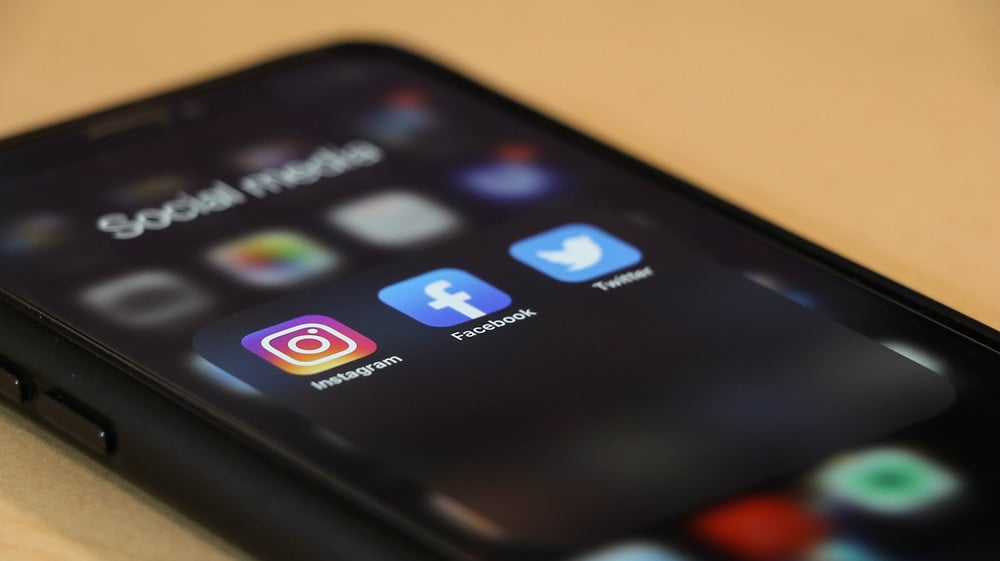 Never before in history have you had the ability to broadcast your story to the rest of the watching world like you do now with social media. Social media grants instant access to your audience and the potential to reach an even broader audience with the right technique.
Here are three tips to help you utilize the power of storytelling in your social media efforts:
1. Be a Writer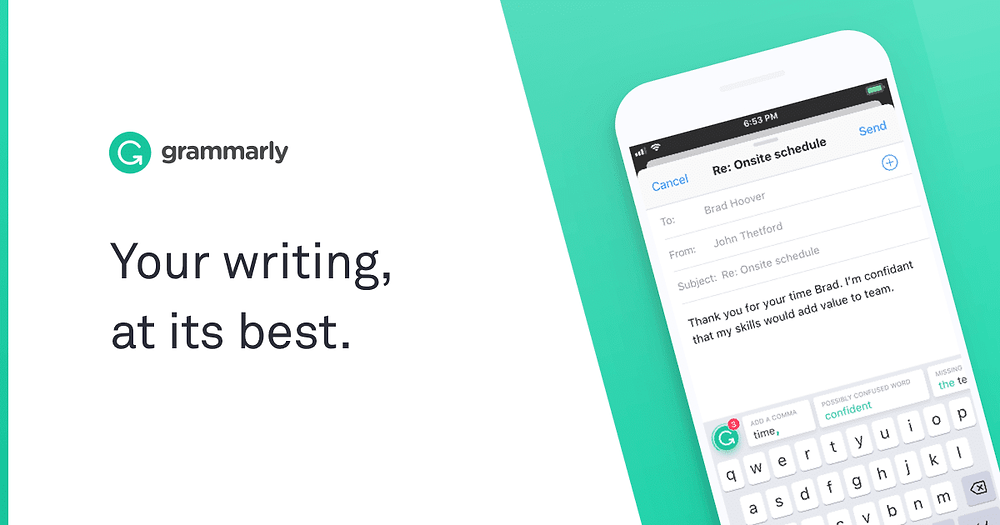 Yikes. "But I'm not a writer! I mean I can write little captions for social media posts, but I am far from what I would call a writer!" We realize that this can sound daunting. But guess what? We believe in you! Ok, so that doesn't really help all that much, but we do think that you have what it takes to make this happen. Here are three helpful tips on how to accomplish this.
1. WRITE!
Half the battle is getting out there and going for it. Be bold, be courageous, and start writing. You will find that by regularly forcing yourself to do this will, you will improve by leaps and bounds.
2. CRITIQUE!
Find a trusted colleague, friend, your spouse, heck even your mom. Ask them to give brutally honest feedback of your work. Allow room for your work to be criticized. This may be hard, but you will be better for it in the end.
3. GRAMMARLY!
It doesn't matter how often or for how long you have written. No one wants to be the one who made the oh too obvious grammatical mistake. Allow Grammarly to save your life and let you sleep better at night. Grammarly is a free online writing assistant that analyzes your work in real time. We recommend adding this extension to your browser.
Employ these tips when posting to social media. Avoid the tendency to post an outstanding graphic with a oh too short caption. Force yourself to write even when it's easier to just post the picture. Encourage your trusted colleagues to critique your work once posted. Just maybe ask them to be so kind as to not do these critiques in the comments of the post! :)
2. The Power of the First Person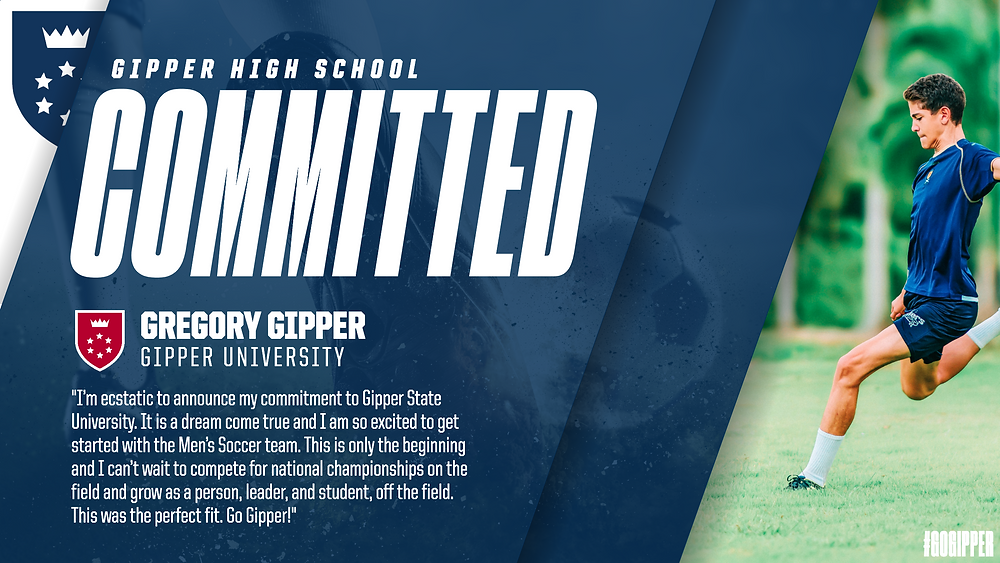 Made using Gipper "Commitment" Template
I once submitted a press release when the school I was at won our regional Quiz Bowl championship. We were thrilled that our young school had achieved such a great accomplishment and just knew that the local newspaper would be equally thrilled and would immediately publish our story. I quickly put together all the details, included a picture, and sent it along. Much to my dismay, the news coordinator was not all that impressed with what I had thrown together.
She responded saying something to the effect of "I'm not publishing photos and captions of winning teams without putting it all in perspective. Tell me more about the organization your students competed in. Why do students compete in these matches? What do they learn? What challenges did they face? What questions did they miss? Was there a question they got right that put them over the top? How did the team prepare? What if one of the students wrote about what it took to win? What does it all mean? Again, I think it's great your students won, we just need a better story in order to publish. Space and resources are limited. Thanks for understanding."
On that day, I learned about the power of the first person. We went to work writing a much more interesting piece from the perspective of the teacher who was in charge of Quiz Bowl and was present at the event. He was able to convey the happenings of the day in a much more interesting and engaging way than I could have ever imagined myself.
Use the power of the first person when creating a post for social media. Grab a quote from a student or coach. Posting your Athlete of the Week? More interesting than how many points he/she scored is why this player's coach loves him/her as a member of the team. Tell a story and people will attach themselves to it.
3. Make the "Customer" the Hero
Made using Gipper "Award Recognition" Template
As a school, your parents and students are your customers. This idea is common in the business world, but some things tend to get lost in translation when applying marketing practices to a school setting. It almost feels wrong to call your parents and students your customers, but the reality is this is exactly who they are. Forgetting this simple fact will infiltrate your thought and practice across the board.
More important than keeping a customer first mindset is telling a story where the customer is the hero - not you. While your school likely has a lot to offer (and you want to be sure to tell everyone about those great offerings and accomplishments!) how you tell the world is arguably more important than making sure that the world is told.
Consider this. One of your seniors was just accepted to Harvard. This Ivy League acceptance is a first for your school. It's big news and you want the world to know all about it. Let's consider two versions of a social media post to share this exciting news.
Example 1
We are excited to announce that one of our seniors, Gregory Gipper, has been accepted to Harvard University! Gipper High School offers 25 advanced placement courses, 80% of our graduates are accepted to their first choice college and all of our faculty hold advanced degrees in their field of study and are fully committed to the academic excellence of our institution! Congratulations, Gregory!
Example 2
We are excited to announce that one of our seniors, Gregory Gipper, has been accepted to Harvard University! Gregory has worked tirelessly to pursue his dream to attend an Ivy League school and we could not be happier for him. "Gregory is a brilliant young man. I have had the pleasure to watch him grow and mature over these past four years. His dedication to his academic pursuits will take him far in life and we could not be happier to celebrate with him," said GHS's Math Chair, John Doe. Congratulations, Gregory!
See the difference? In Example 1, Gipper High School is positioned as the hero of the story and Gregory is just a minor character. It's easy to fall into this trap. Example 2 is all about Gregory. It's all about the customer and by extension every other customer and every potential customer. Your customer is the star of the show. Your school is just the supporting cast.
Wrap Up
Be a writer, utilize the power of the first person, make the customer the hero, and get out there and write! Remember these tips when crafting your next social media post and it will serve you well.
- Chaston
Chaston Hart is a School Marketing Specialist at Gipper. Gipper is a platform that helps high schools create professional visual content for social media - in seconds, on any device, and without needing any design experience.
Learn more @ gogipper.com