How To: Connecting your Instagram Account to Gipper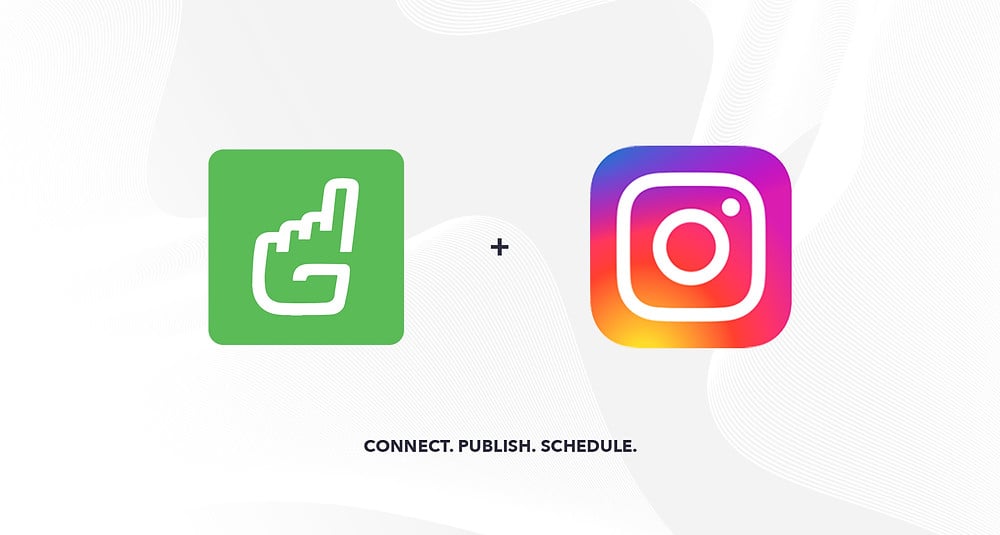 Publish and schedule posts to Instagram - all via Gipper
Before you begin
Note: if you've already completed the steps listed below, skip to the "Add an Instagram Account" section.
To successfully connect your Instagram account to Gipper and enable full Instagram publishing, make sure the following is true:
Important: Creator profiles, and business profiles that haven't connected to a Facebook Page, are recognized as personal profiles and will not have the ability to post or schedule posts directly from Gipper to Instagram.
Add an Instagram Account
Navigate to Settings

Click "Facebook / Instagram" (located just below "Connected Social Accounts")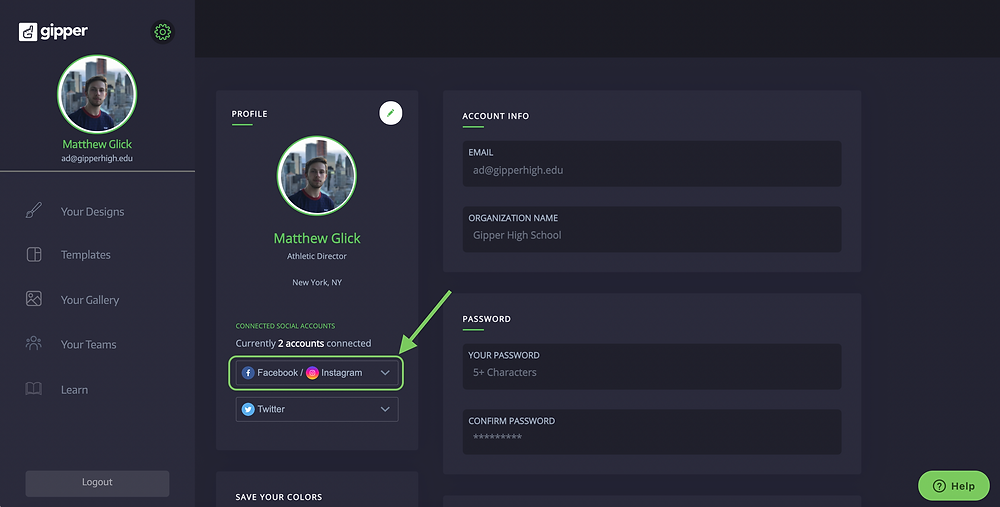 Select "+ Add account" - which will direct you to Facebook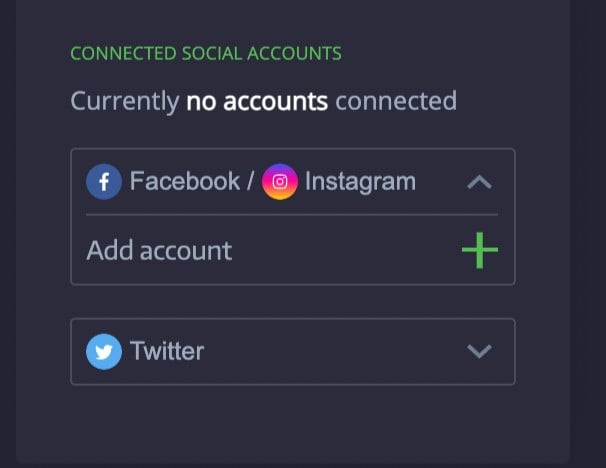 Log in to your Facebook account (make sure this is the account with Admin access to your Facebook Page)

If prompted to authorize access to your Instagram Business profile, select "Next" for that particular profile. Shown below: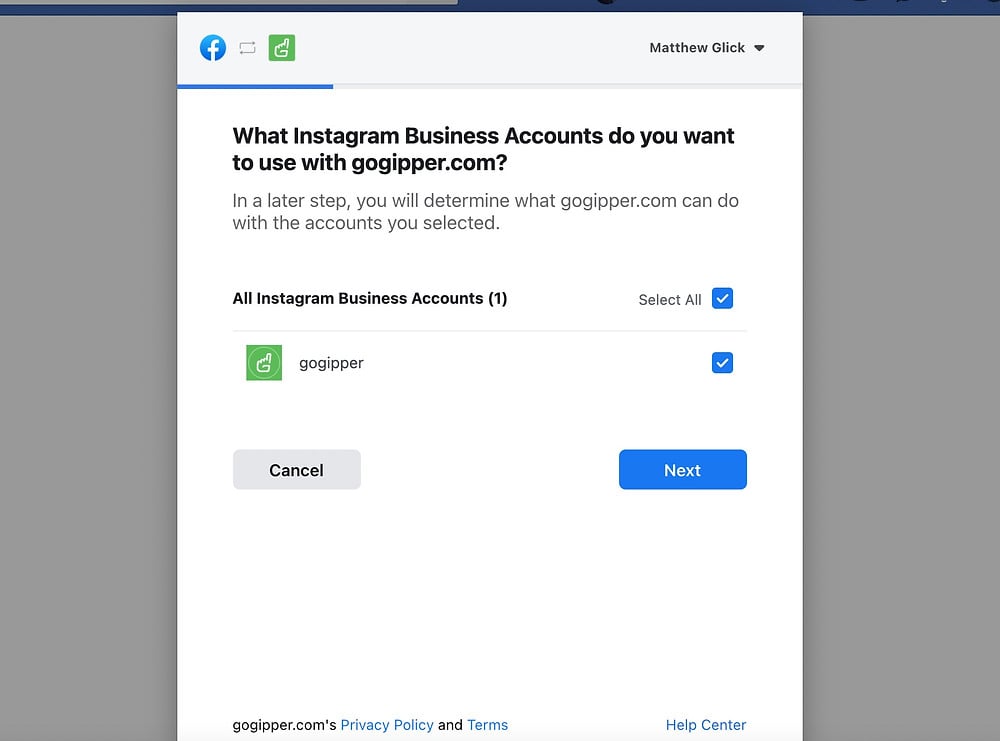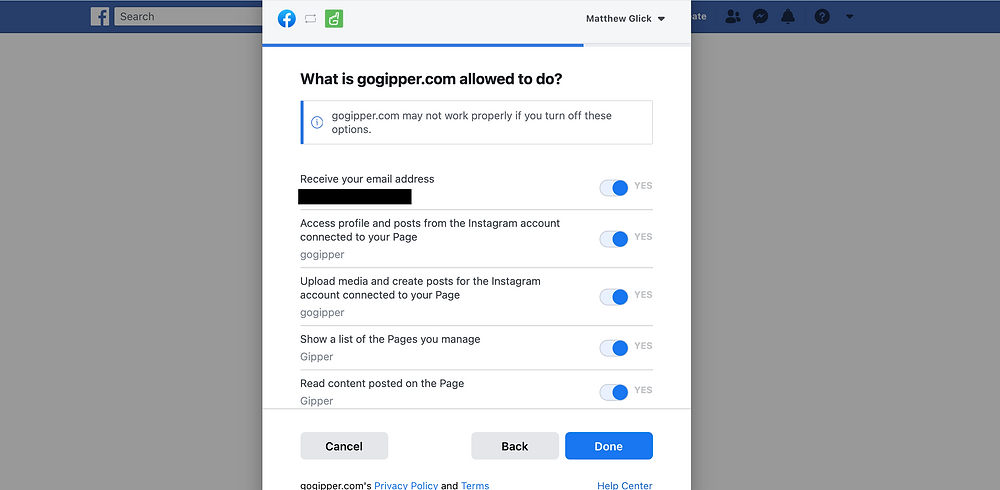 And that's it!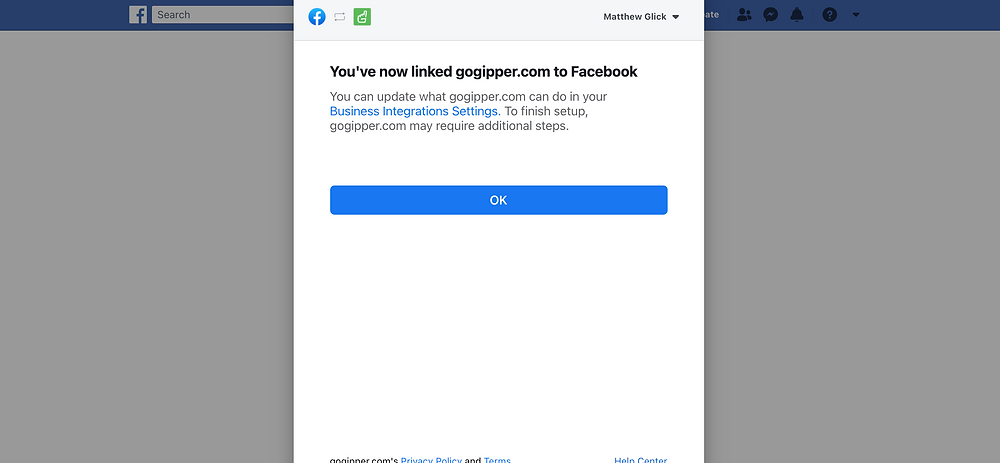 Once connected, you can now successfully post or schedule posts directly from Gipper to your connected Instagram account(s) via our "Publish" feature.
Here's a quick video to show you how:
Important Notes:
You can publish a single image or video directly to Instagram if your profile is connected to a Facebook Page.

When you publish a single image directly to an Instagram business profile, the image's aspect ratio must be either square or between 1.91:1 (landscape) and 4:5 (portrait). To make this easy, any template on Gipper in "Instagram Mode" or "Twitter Mode" will publish! Other dimensions are not supported.
To determine the mode of a template, use the icons on the Template Dashboard. See the below image for the Twitter (left) and Instagram (right) mode icons: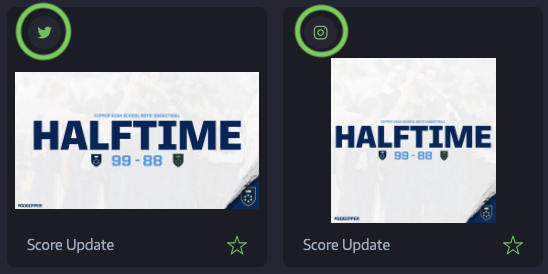 To publish multiple images or videos (carousels), you must publish manually using your mobile device.

Instagram limits business profiles to 25 posts in a 24-hour period with direct publishing from Gipper (or any other third-party publisher). If you need to publish more than 25 posts in 24 hours, you can go to Instagram, or switch to the mobile notification workflow. Stories and posts published using that workflow aren't included in the limit.
Thanks for reading and we hope this was helpful! If you have any questions, please contact your Customer Champion, use our in-platform support chat, or contact our Support Team via email at: support@gogipper.com
Take care!
- Matt
Matthew Glick is the Chief Executive Officer at Gipper. Gipper is a platform that helps high schools create professional graphics for social media - in seconds, on any device, and without needing any design experience.
Learn more @ gogipper.com