How to Monetize Your Athlete of the Week Posts
We have a simple recommendation that could bring in some extra revenue to fuel your programs. Athlete of the Week and Sponsorships.
How to: Athlete of the Week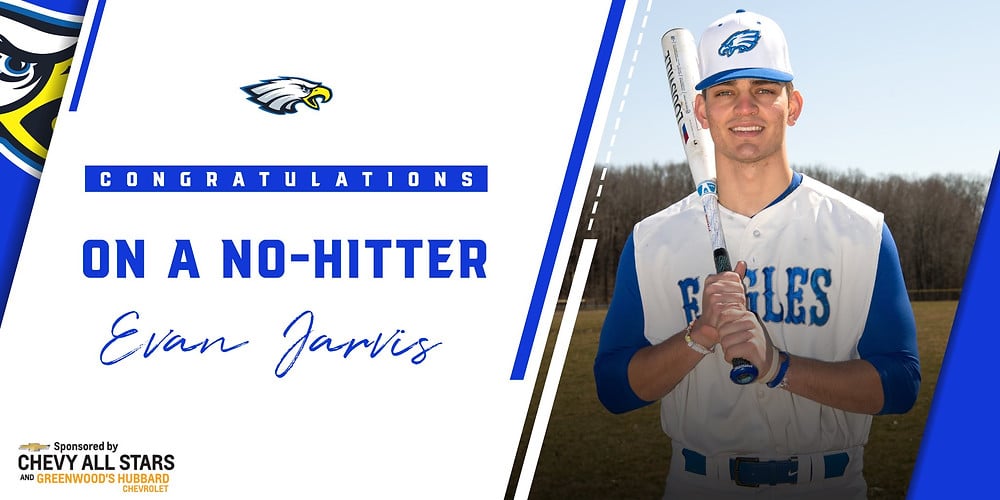 Example from one of our partner schools, Hubbard High School | @Eagles_HHS on Twitter
First, if you don't already have an "Athlete of the Week" as a part of your regular social media content plan, you should institute the use of this today. It is likely the Athletic Director who is the best person to make this happen at your school. AD's, work with your athletic staff/coaches to choose an "Athlete of the Week'' each week. Try to keep it even across sports and spread the love. Choose a day when you want to share each week and get to posting.
In our experience, your Athlete of the Week post will quickly become one of your top performing posts. Students, parents, and grandparents love this stuff and will like, share, and retweet...all the things.
After a few months, you will have real data to work with. Pay attention to the different metrics provided by the various social media platforms you use. Facebook and Instagram analytics can be easily tracked using Facebook Business Suite. Twitter provides similar metrics as well. Compile this data in a presentable way.
Sponsorships
Now that you have real data i.e. how many people are viewing/engaging with your Athlete of the Week post on average per week, it's time to look for a sponsor!
Local businesses love supporting high school sports programs as this goodwill goes a long way in the local community. A good sponsorship is a win-win for both the sponsor and the athletic program. But what businesses should you start with?
The easiest place to start is with your team. Your athletes parents and/or grandparents are already inspired to make their child's athletic experience the best it can be so why not start there? Many are likely business owners themselves, but others are likely willing to connect you with the right person in their business to discuss a sponsorship opportunity.
After you have worked through your immediate community, branch out and approach your community at large. As I mentioned earlier, local businesses love supporting high school athletic programs. These businesses likely serve your athletes and their families and friends and are looking for opportunities to build stronger relationships.
Sponsorships are not a new idea. We can all think of a handful of ways that athletics programs have long done this through stadium signage, field/court banners, game program recognition. This is likely no new idea for your program, but doing so through the form of regular social media posts might be.
Sponsor Logo
Once you have closed the deal with your new sponsor, ask for a PNG logo that you can use. Ensure that this is a high quality image so you can represent your new sponsor well.
Now, use Gipper to make the magic happen and get to posting!
How to on Gipper
Follow the guide below to add a sponsor's logo to your content!
Step 1: Go to Advanced Options
After branding your design, scroll to the bottom of the editing menu on the left side of the screen. There is a button labeled "Advanced Options", which brings up a few more options for editing your graphic.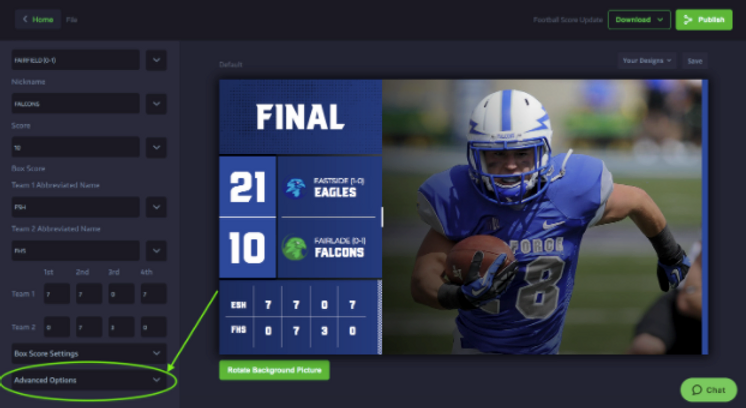 Once "Advanced Options" is opened up, one of the buttons that will appear is labeled "Hide Sponsor Logo." Toggle this button to make the sponsor logo appear on the graphic preview.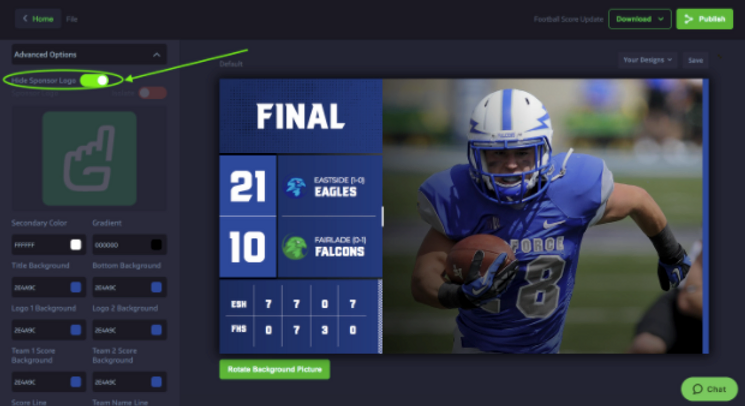 Step 2: Change the logo
When you toggle the "Hide Sponsor Logo" button, the Gipper logo will appear in the upper right corner of your design. You can change the logo by inserting a logo from your gallery or from your device, same as adding a school logo to a design.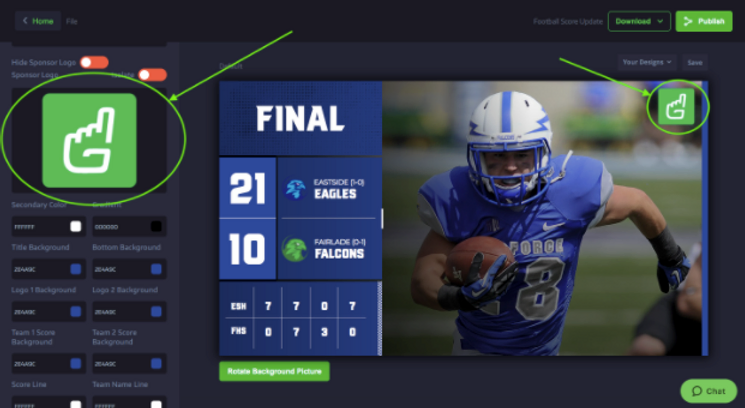 Wrap Up
Adding an Athlete of the Week to your repertoire is a win-win for everyone. Students, parents, and grandparents love seeing these posts and your athletic department, which can never seem to bring in enough revenue, now has an additional revenue stream.
I hope this helps and thanks so much for reading!
- Chaston
Chaston Hart is a School Marketing Specialist at Gipper. Gipper is a platform that helps high schools create professional visual content for social media - in seconds, on any device, and without needing any design experience.
Learn more @ gogipper.com