How To: Schedule a Post
This way, instead of having to find time throughout the day to design and post a graphic, you can do it whenever you're free! Since high school athletic schedules are released months in advance, this feature can be good for athletic directors to plan out posts throughout their season.
Walkthrough:
To schedule the post, all you have to do is click the green Publish button in the upper right hand corner of the platform.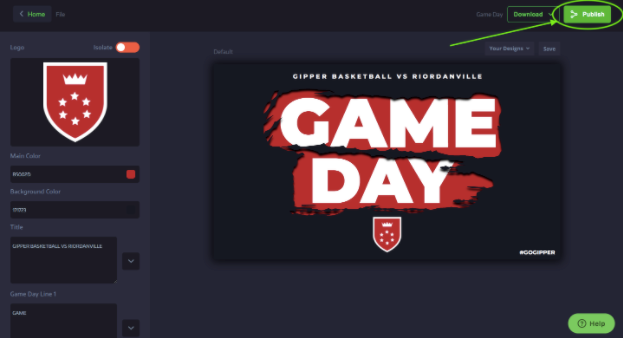 Once you do that, you want to select the social media platforms and accounts you want to publish to, and then hit the green outlined box labeled "Schedule for Later".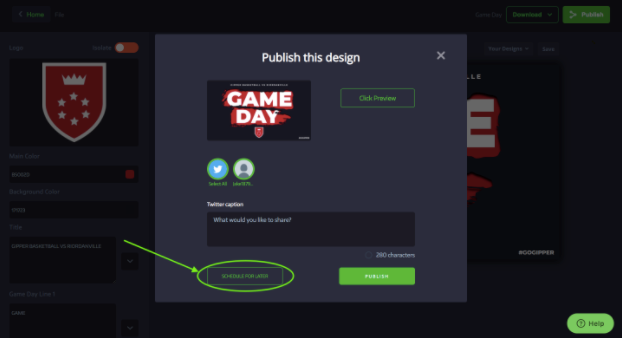 Then a calendar will come up where you can select the date that you want this design to be posted, and then there is a dropdown menu for selecting the time you want it to go out.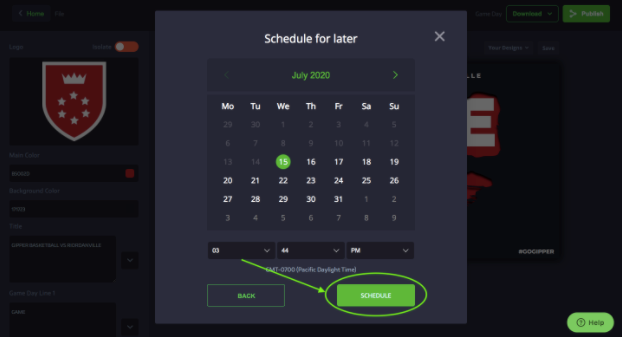 Wrap Up
Scheduling posts makes it super easy to plan out your posts ahead of time. Instead of having to find time in the middle of a busy day to make a Game Day graphic for a game that afternoon, you can make your graphics whenever you happen to be free and they'll publish automatically when it's game time!
I hope this was helpful and thanks for reading :)
- Jake
Jake Engelberg is a blog writer at Gipper. Gipper is a platform that helps high school athletic departments create professional sports graphics for social media - in seconds, on any device, and without needing any design experience.
Learn more @ gogipper.com/athletics