How to Start a Podcast for Your School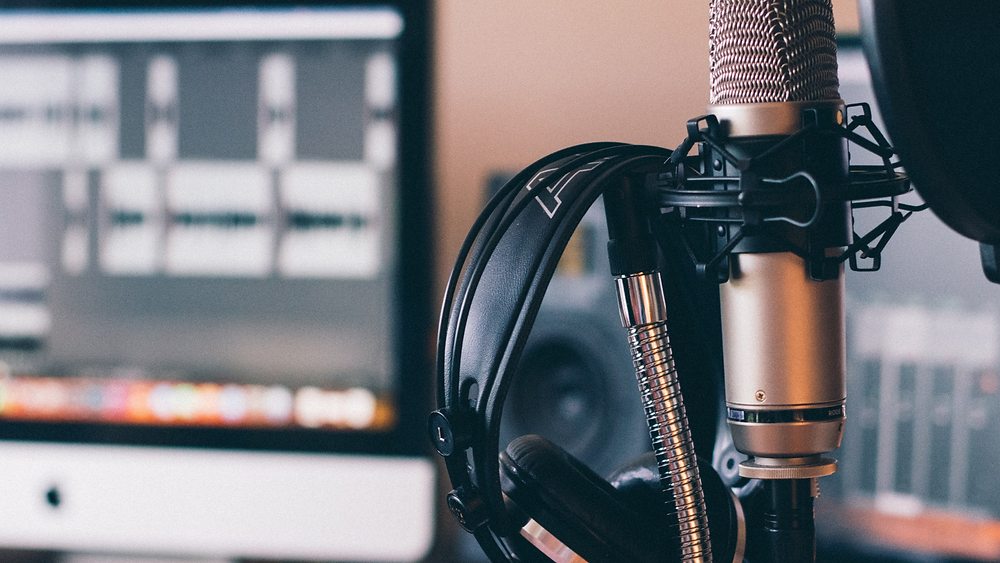 Podcasts. They're all the rage these days. Everyone seems to have their favorites that they listen to on a regular basis during their morning commute. Right up there with binge watching your favorite Netflix show, podcasts have become a fairly ubiquitous part of the 21st century lifestyle.
According to Statista, the growth of podcasts is not slowing down. In fact, the COVID-19 pandemic has only fueled the flame as the rise of digital media consumption continues (we all know how many shows we binge watched this past year ;) ).
Here are a few stats from Statista:
Over 55% of Americans have listened to a podcast at some point in their life

In 2020, the podcast craze increased to over 155 million listeners every week

Roughly 68 million Americans (24% of the US population) listen to multiple podcasts weekly

The most popular demographic for listeners is the 25-44 age group (that's the parents at your school!)

Spotify has overthrown Apple as the world's most popular podcast service
Convinced? Now the question becomes...where do I start?
Where to Start? Setting Goals
The first step before starting any new venture should be to define your goals. I always like to use S.M.A.R.T. goals to help guide my objectives when starting a new project.
Specific: Ask and answer the 5 W's

Who is involved in this goal?

What do I want to accomplish?

Where is this goal to be achieved?

When do I want to achieve this goal?

Why do I want to achieve this goal?

Measurable: How will I know once I have accomplished it?

Achievable: How can I accomplish it?

Relevant:

Does this seem worthwhile? Is this the right time? Does this align with my other goals? Am I the right person to take this on?

Timely: What is a realistic time frame for accomplishing this goal?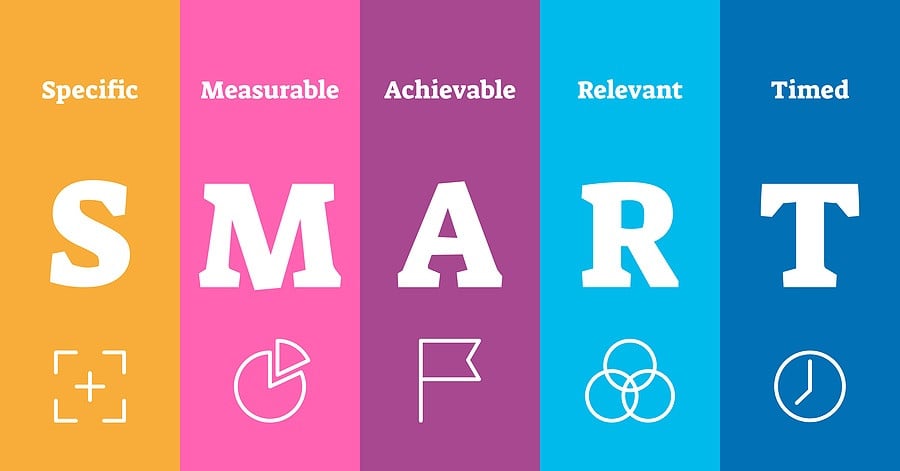 Taking the time to define your goals can seem silly and unneeded, but doing so will allow you to get out of the gates with clarity and get on with the work of actually accomplishing well...your goals!
Time to Start Planning
Now that you have taken the time to define your goals and have determined that starting a podcast is a worthwhile effort for your school, it's time to start planning. Here are some questions to consider. Remember, your plan should correspond to your newly defined goals.
Who is your target audience?

This may seem like an unnecessary question to ask, but clearly defining your audience will help bring clarity to the kinds of things you will be discussing. Is your podcast for students? Parents? Grandparents? Donors? There's naturally a bit of overlap with these constituent groups, but defining your target audience is a critical first step of your planning process.

What topics are you going to discuss?

Once you have defined your target audience, you'll need to decide what topics you plan to discuss. Here are a few topic ideas: school life, education, athletics, news and updates. Keep in mind topics that will most interest your desired target audience.

Podcast structure

Next, you'll need to determine the structure of your podcast. Will this be a solo show? Co-hosted? Interview based? A roundtable discussion? Determining the structure of your show is an essential step in setting your podcast up for success. Interview based shows are likely the easiest to pull off, especially in a school setting where you have an endless amount of people to interview: students, teachers, administrators, parents, etc. Click here for a more in depth read on how to structure your podcast.

Frequency

You'll next need to determine how often you plan to podcast. Be realistic here. If you're like most individuals who work at a school, you wear many hats and have an endless number of responsibilities. Decide on a realistic frequency. You can always add more. It's much more difficult to say that your new weekly podcast which you made a big announcement about is now a monthly podcast.

Collateral Material

Once you have the above components squared away, it's time to think about a few collateral details. You'll need to do the following

Brainstorm a title

Design cover art

Select a host for the show

Script the intro and outro. Refer back to this article.

Create an episode outline
Choose Your Equipment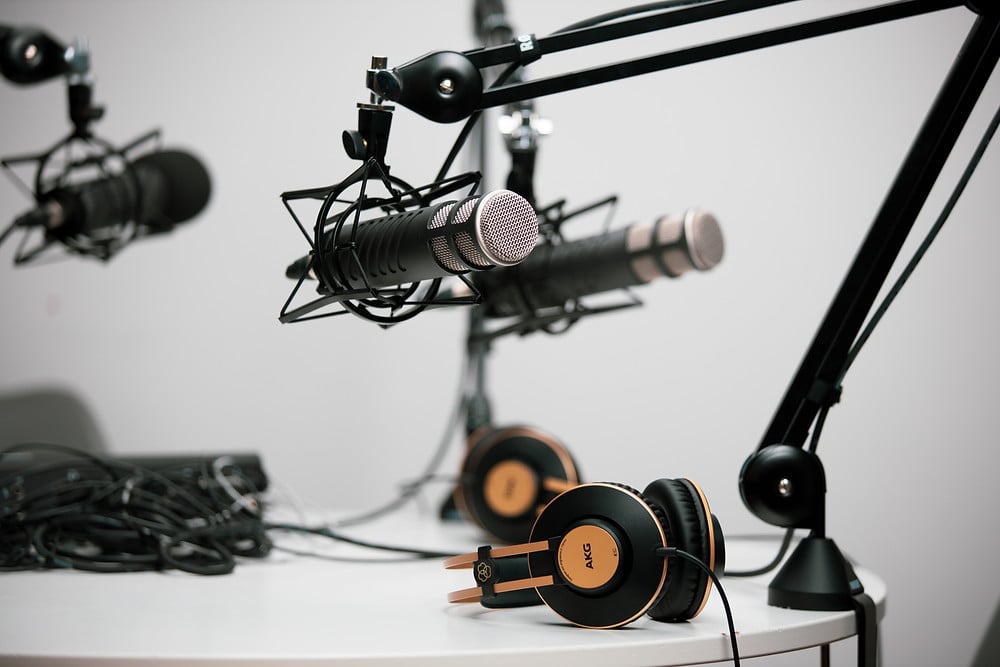 Now that you've defined your goals and laid out a plan for success, it's time to decide what type of equipment you plan to use. A few of the basics will be…
Computer (duh!)

Microphone(s)

Headphones

Recorder

Virtual podcast recording
We'll refrain from going into too many details here, but click here and here for a more detailed description on choosing the right equipment for your podcast needs.
Recording and Editing Software
Of course, now that you have the requisite equipment, you'll need to decide what recording/editing software you will use. Audacity and GarageBand are both free and fairly user friendly. If you're looking for something more advanced, consider using Hindenburg. Refer back to this article for a more in-depth look at the available recording softwares on the market.
Finally...Distribute Your Hard Work!
Before you can share your podcast with all of your eager listeners, you'll need to determine a podcast hosting site. A hosting site is not to be confused with a distributing platform such as Spotify, Apple Podcasts, or Stitcher to name a few. These are platforms/apps designed for consuming podcasts, not hosting. A hosting site will be the place where your completed work is stored - or hosted. From there, it can then be pushed to various podcast platforms like the above mentioned where they can then be shared to your website or to social media.
Podcast hosting platforms make it easy to share files with multiple distributors through the use of RSS feeds. Don't freak out. You don't have to know what an RSS feed is. That's why you're using a hosting platform where your newly uploaded episodes can be easily pushed out to any distributing platform (Spotify, Apple Podcasts, Stitcher, etc.) you've configured your feed up with.
Click here for a full list of some of the best podcast hosting services.
Share, Share, Share
Now that you have done the hard work, it's time to enjoy the fruits of your labor. Let your community know about your new podcast/episode by promoting it in your social media channels, your email newsletter, your website, and any other promotional channels you may have. You'll also want to encourage them to subscribe to ensure they don't miss out on the action!
Wrap Up
You now have all of the essential tools and resources you need to get out there and start making the magic happen! While not for everyone, adding a podcast to your school's marketing mix can be a great way to further engage your community in a more long form way.
Check out these school's podcasts for some inspiration!
- Chaston Chaston Hart is a School Marketing Specialist at Gipper. Gipper is a platform that helps high schools create professional visual content for social media - in seconds, on any device, and without needing any design experience. Learn more @ gogipper.com