How to: Using Your Athletics Twitter Account to Engage the Press
Twitter is without a doubt the number one social media platform for high school athletic departments. Due to its instantaneous nature, Twitter naturally lends itself to live updates...perfect for sharing play by play tweets during the Friday night football game! Informing your audience through Twitter is great but as mentioned, the real power lies in the ability to engage the sports media.
Choosing the right social media channel to tell your story is important as this allows you to reach the right audience without spreading yourself too thin. Trying to engage the sports media through Facebook or Instagram? Good luck. Choosing the right channel, in this case Twitter, and employing a strong content strategy to promote your high school athletics department is critical.
Convinced your school should be on Twitter but don't know where to start? Here are some helpful tips to get going.
Step 1: Strategize!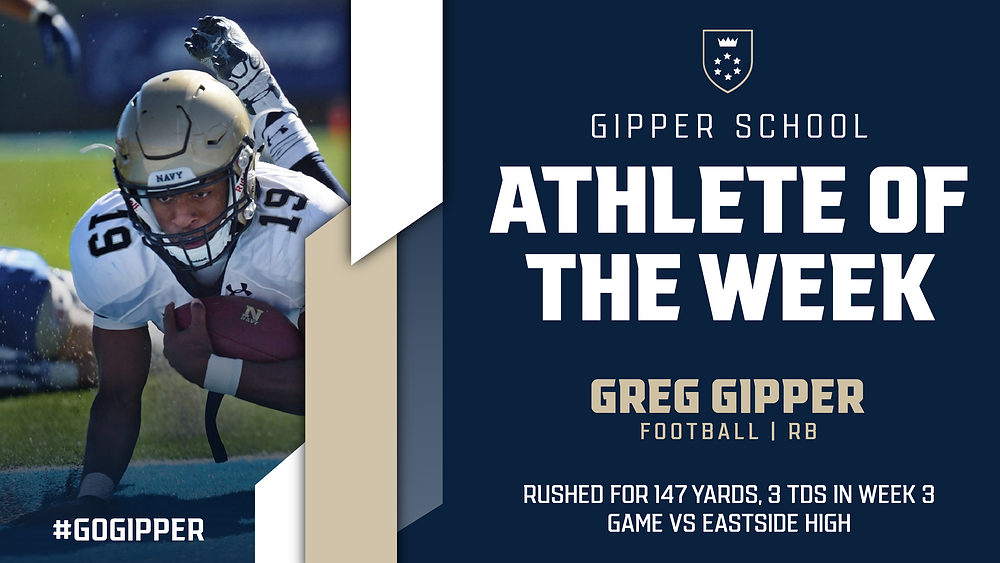 Whether you're a first timer or an old pro, it is important to take a step back and consider what you are trying to accomplish through your school's athletic's Twitter account. Implementing a solid strategy will help ensure your feed is focused on the type of content your followers want to connect with. We suggest instituting the use of content pillars.
Content pillars are a subset of topics or themes which create the foundation for your overall content strategy. An example of this could be "Celebrating Student Athletes." If this was your pillar, you might consider posts like "Athlete of the Week" and "Quote of the Day." This is a great pillar option and should definitely be utilized.
That said, in my experience the local sports media is most interested in wins and losses (especially for local matchups) and college signings. Consider making your two main content pillars "gameday" posts/results and celebrating student accomplishments, such as college signings.
Step 2: Create Stellar Graphics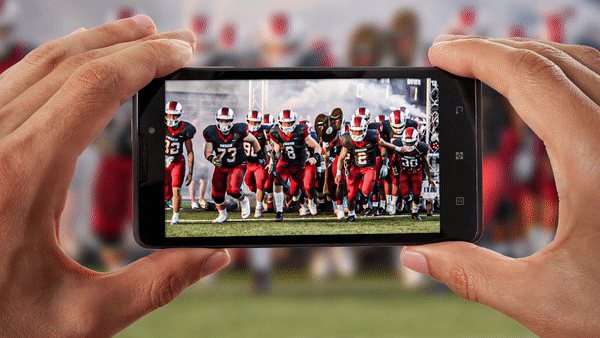 According to Twitter, tweets with a photo/graphic average a 35% boost in engagement to tweets without one. We humans are far more likely to remember content with images and video than those without.
Taking the extra step to include a top notch graphic will undoubtedly allow your posts more engagement, but will also set you apart from your competitors.
Most schools do not have the time or resources to invest in the best design software and actual designers. Use a tool like Gipper to spit out uber professional graphics at record speed!
Step 3: Post Away!
Now comes the good part. Use one of the many "gameday" templates in Gipper to create a fully customizable branded "gameday" graphic. Once customized to your school's branding, save this design for easy updates for future games.
Carve out time each morning to prepare and post gameday" graphics. When your school gets the win later that day, be sure to share the final score and some results from the game. Tag your local media in the results tweet and watch the retweets roll in!
It may be helpful to create a note in your phone to save the Twitter handles for all of your local sports media. Ready to tag them? Now, just copy paste!
Wrap Up
Developing a solid relationship with the press is a must for every school athletic department. Make it easy for them and meet them where they are already at...Twitter!
Hope this helps and thanks so much for reading!
- Chaston
Chaston Hart is a School Marketing Specialist at Gipper. Gipper is a platform that helps high schools create professional visual content for social media - in seconds, on any device, and without needing any design experience.
Learn more @ gogipper.com