Organizing Saved Templates on Gipper
If you didn't get a chance to check out the blog mentioned above, give it a read before reading this one! Here's a link
Intro to Your Designs
Using saved designs on Gipper is a major time saver. After inputting your branding once, you can save the design for future use!
For example, when posting score updates you can re-use the same template multiple times! The only thing that you'd have to change would be the name or logo of the opposition team and score. This will save you a lot of time and allow you to post in seconds even while you're still on the sidelines!
Storing your designs in folders will help you go the extra mile in terms of staying organized on a day to day basis. Gipper makes organizing saved designs super easy with the Your Designs section. Below are some of it's features:
Create folders and drag & drop multiple saved designs at once

Rename & delete individual designs and folders

Search for specific designs
Walkthrough:
Navigate to "Your Designs". To create a folder, click on "Create New Folder". Give the new folder a name!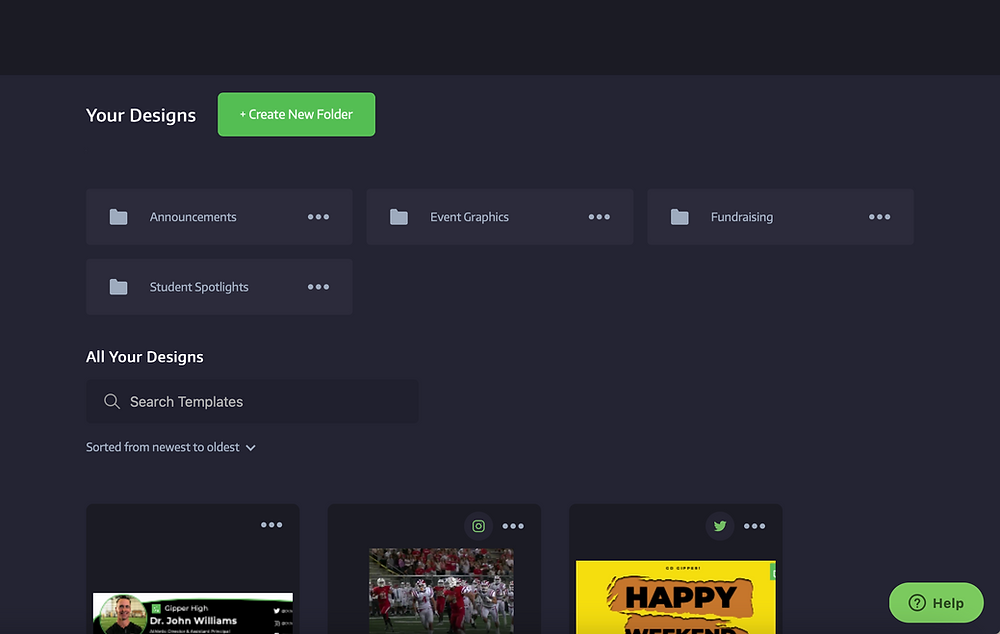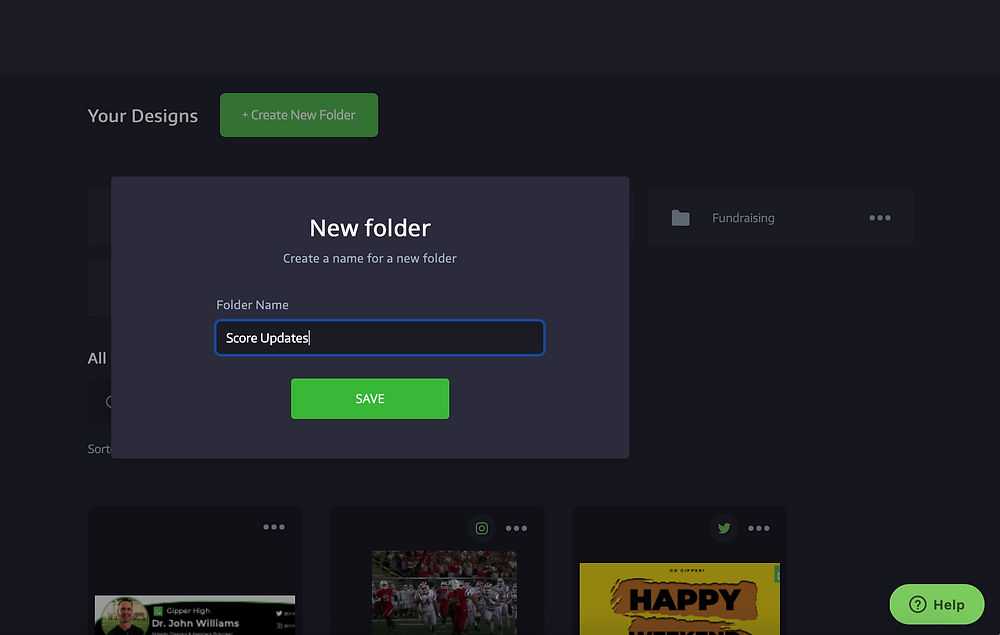 Use the search bar to find your designs. Click & drag the designs to your desired folder.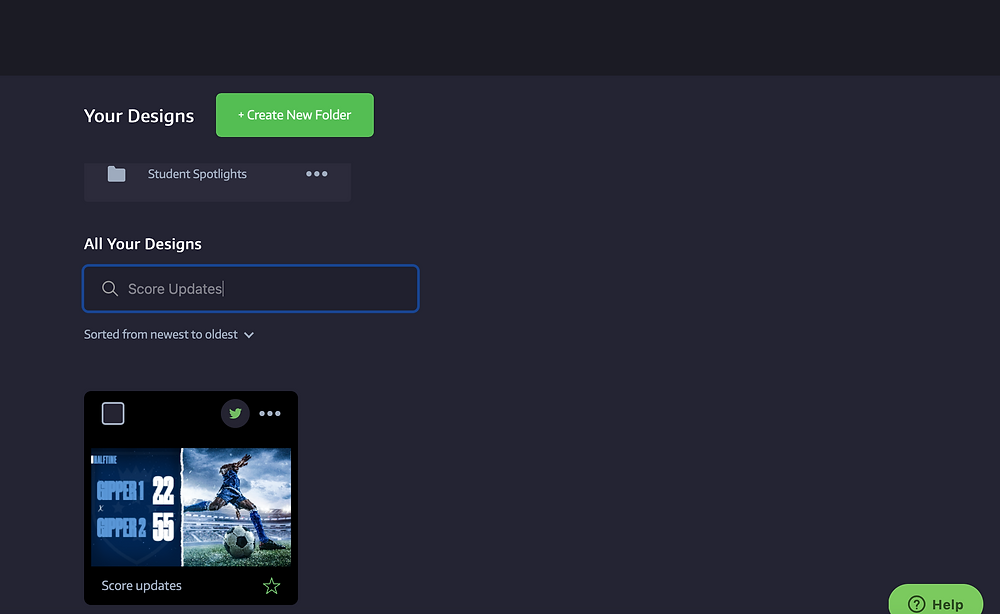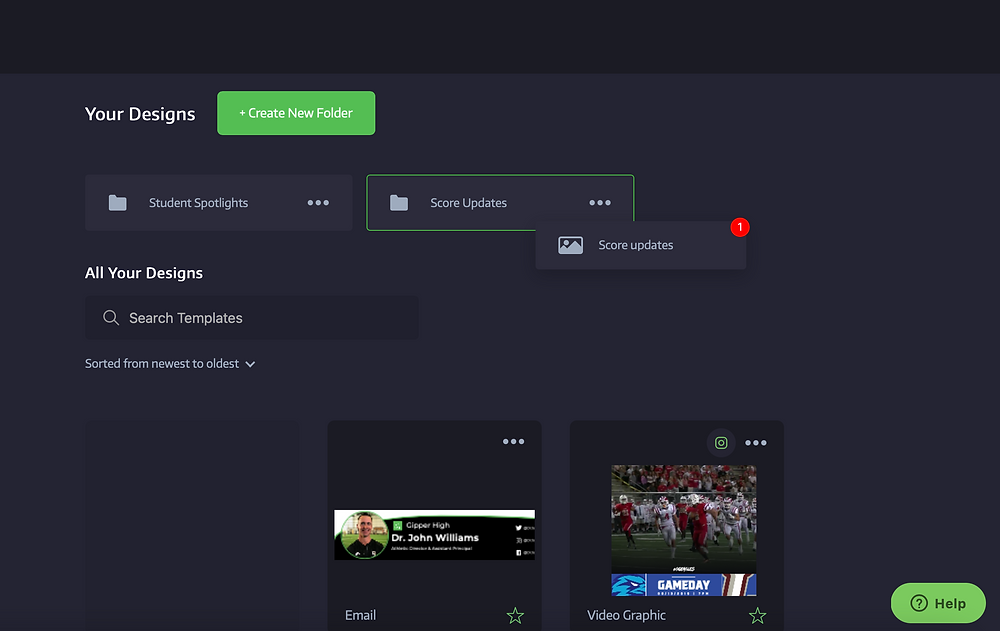 Create your folders and name them per your choice!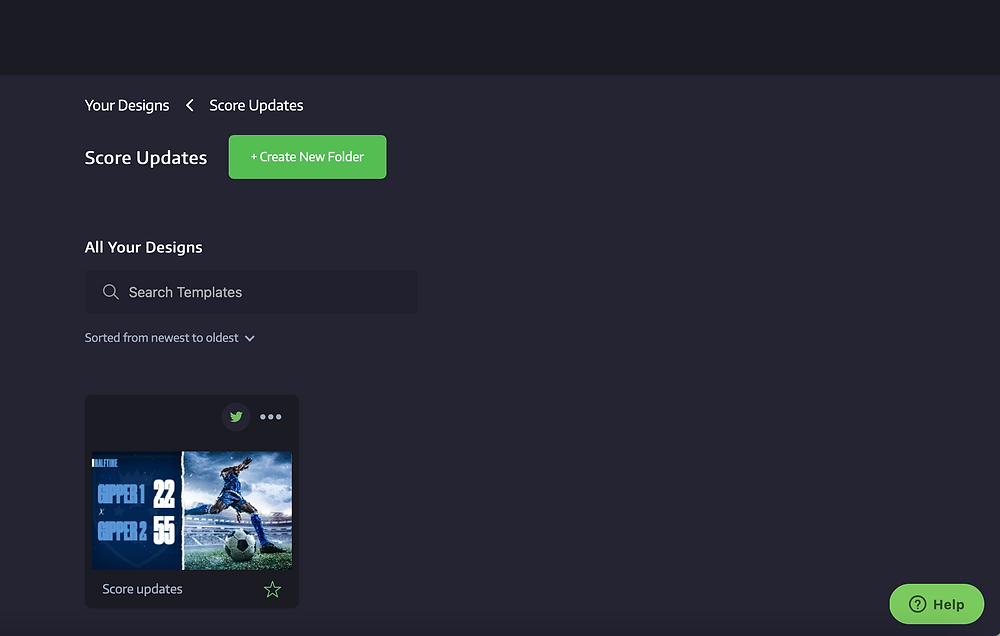 For example; separate designs into folders by sport: Basketball, Football, Baseball, etc. Another way is by organizing the folders and naming them by template type. E.g. game days, score updates, player spotlights. Bottom line - do whatever works best for you :)
Wrap up:
Saving designs on Gipper in the Your Designs section is a great way to keep your branding consistent across the board. Once saved, these can be used multiple times with minimum edits required. Save these designs in folders to really easily access them whenever needed!
This helps save you time and avoid having to reinvent the wheel every time you create a graphic!
Hope this helps and thanks so much for reading!
- Divine
Divine Pereira is a School Marketing Specialist at Gipper. Gipper is a platform that helps schools create professional visual content for social media - in seconds, on any device, and without needing any design experience.
Learn more @ gogipper.com