So What Should I Blog About?
Below, we attempt to answer some important questions to help get you going and stay going. What should I blog about? How often should I blog? But I'm only one person...how can I alone power our blog!?
Interested in adding a blog to your school website but haven't gotten around to it? Check out our tips on getting started here.
What should I blog about?
Made using Gipper "Committed" Template
Bearing in mind that the audience for your blog is mostly parents, I recommend focusing your efforts on topics that directly relate to being a parent.
1. Answer Relevant Questions
Choosing the right school for your child is oftentimes a daunting task. Naturally, every parent wants to make the right decision thereby providing their child with a solid foundation for any and all future endeavors. Consider writing blogs that answer specific questions about who you are, how you are different from the other schools in your market, and why that matters. No need to mention your competitors by name. Just focus on what you do and why you think it is the best approach.
Let's say you're a classical school that teaches Latin as the primary foreign language. Who teaches Latin anymore!? What if you had a trusted parent write something to the effect of "Five Reasons I Chose Classical Education for My Children." What prospective parent scrolling through your site will be able to resist clicking on this!?
Other great blog opportunities are "How To's." Consider, for example, "How to Help A Child Who Is Struggling to Read." A prospective parent with a young child struggling to read will click every time.
2. Cover News and Events Happening at Your School
One of the great things about doing marketing for a school is that there are always events going on. Events (especially public ones like games, plays, or fundraisers) are great marketing opportunities in and of themselves as they allow you to put your school on show. They also in turn provide easy marketing material.
Have an athlete signing to play college ball? Blog about it. Collect a few quotes and details and boom. Did your middle school basketball team win the city championship? Blog about it! These are easy opportunities to share what is happening at your school.
In addition to the SEO benefits, regularly blogging keeps your website fresh and dynamic rather than the same information for multiple years in a row.
How often should I blog?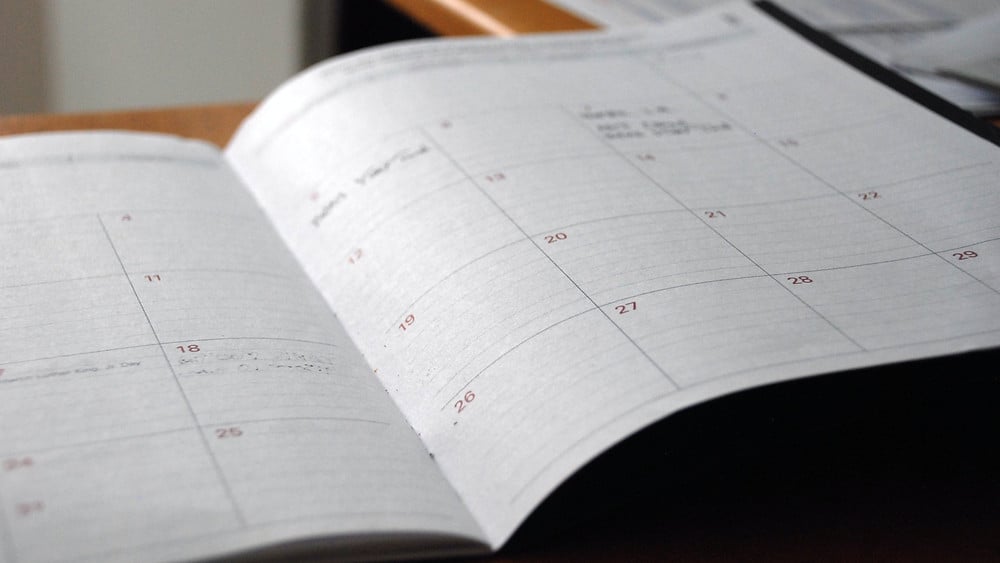 In short, you should consider blogging at least 4 times a month. In an ideal world, you would maybe blog around twice a week. That is likely not possible for many of you considering your workload. Devising a realistic and sustainable plan is key. Consider utilizing an editorial calendar to keep you on track. There are endless free templates available on the web. Here are some from HubSpot.
But I'm only one person!
I get it. This probably sounds a bit overwhelming at the moment. You likely play a myriad of roles at your school and are stretched very thin. I offer three tips to help with this:
1. Employ your teachers!
Ok, so don't literally hire your teachers, but rather utilize them! Your teachers are a great resource offering loads of information that rarely gets shared in a marketing format. Consider adding a "Teacher Contributor" category to your blog. Have a trusted teacher write a short blog related to their field of study. For example, have your star history teacher write on "The Importance of Studying History."
2. Look for Content That is Already Written
This tip is maybe my favorite because of how simple it is. Be on the lookout for content that is already written. Having a Senior Night for basketball? Maybe your basketball coach wrote down a few things about each senior player. Perfect shareable content. The kind a prospective parent would love to see when scrolling through your site. Graduation? Valedictorian Speech, Salutatorian Speech, Graduation Speaker Speech. Three blog posts just like that. This strategy not only gives your more content but also more voices which ultimately makes your blog more interesting.
3. Web Content Syndication
The world wide web is slap full of content. Take advantage of it. According to Wordstream, web content syndication "is a method of republishing content on other sites in order to reach a broader audience. Syndicated content not only increases your reach and brand awareness, it also builds links and can help drive more traffic to your original article."
So how does this help you get content? Well, it doesn't. But the reverse does.
Rather than developing partnerships to have your content syndicated, becoming a syndicate yourself is a mutually beneficial strategy. You're able to share fresh new content and the original publisher reaches a broader audience thereby improving their SEO amongst other benefits.
Begin searching the web for relevant content to your community. Find something? Reach out, get permission, and then share to your blog. Include a tag line somewhere in the post giving credit: i.e. "This article was originally published by _______ and has been republished here with permission." Just don't forget about canonicalization. Different website platforms have different ways of handling this. Using Wordpress? I recommend using Yoast SEO for multiple reasons, but in this case for canonicalization. Yoast makes it extremely easy to enter the canonical url.
Blog Away!
Hopefully by now, you are feeling a bit more comfortable and confident with the idea of starting a blog for your school. It really is a no brainer. What better way to keep your website fresh and dynamic all the while, delivering relevant content to your various constituent groups, steadily improving your SEO and boosting your enrollment.
It truly is a no brainer. Get out there and...just do it!
- Chaston
Chaston Hart is a School Marketing Specialist at Gipper. Gipper is a platform that helps high schools create professional visual content for social media - in seconds, on any device, and without needing any design experience.
Learn more @ gogipper.com