Top Five Group Messaging App for Sports Teams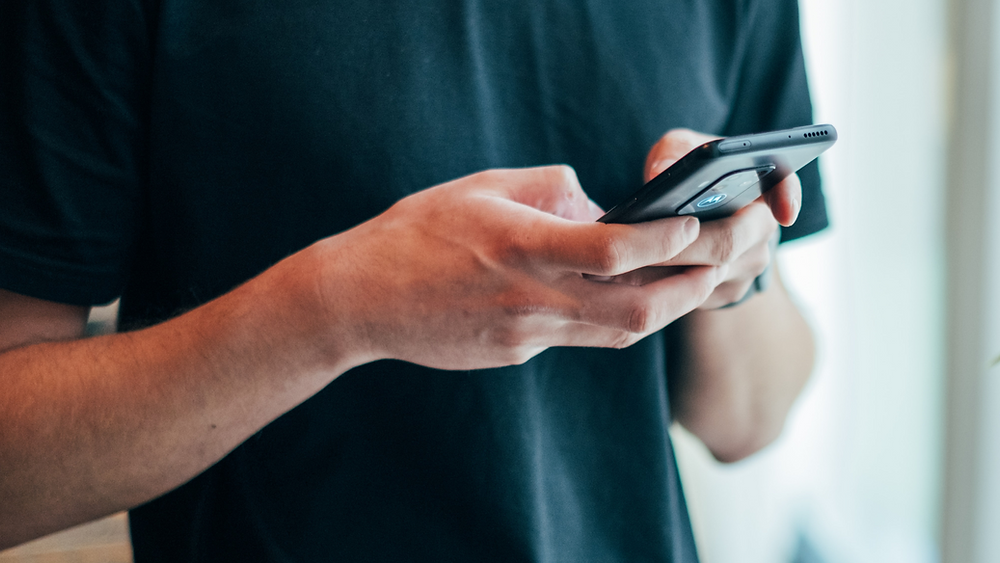 It's 2021 folks. Nearly 2022! If you're not using some form of "text messaging" to communicate with your players and families, you are falling behind the times!
Being a coach and/or an AD is a tough job. You are constantly juggling the many responsibilities expected of you all while parents and student-athletes barrage you with questions and clamor for MORE communication. It seems like an impossible demand to meet.
But...a group messaging app could help move your program in the right direction. We've reviewed a number of different apps and have found these five (in no particular order) to be the best! We hope this helps make your life a little easier. :)
While GroupMe is not an app designed specifically for the use of sports teams like some of the others mentioned here, it is hands down one of the best group messaging apps on the market.
This free app allows you to create multiple groups for whatever your need. Let's say you're a football coach. Maybe you have an app for the entire team designated for important information like when and where practice is for the upcoming week. But you could also create a group for a specific set of position players. Maybe you want the ability to share helpful videos or articles with this position group and talk strategy for the upcoming game. Whatever your need, GroupMe is a flexible and powerful solution at no added cost to your program.
One of the things we love most about GroupMe is that it works for those with "dumb phones" too! This is an important thing to consider. You don't want that parent or student-athlete missing out just because they don't have a smartphone. GroupMe has you covered on this front.
If you're an AD reading this, you're probably concerned about having some level of administrative oversight. Create a GroupMe account for your athletic department, then create a group for each team and assign the head coach as the administrator in that group. You will be the owner of the group but will have the ability to perform administrative tasks if needed.
Like GroupMe, the sportsYou app is completely free! sportsYou does offer other paid products, but their messaging app is a good place to start. While a solution like GroupMe works for any and all types of groups, sportsYou was built specifically for coaches and athletic departments. Because of that, there are some additional features that may be of interest to you.
The app gives you the ability to message individuals or the whole team, schedule, share media such as photos from the latest game, and more. The app allows you to send one-way messages for announcements and whatnot (things that shouldn't need a reply) and two-way messages making it highly versatile. Also of note is there are no character limits which can be the case with other apps.
Parents and student-athletes are always asking questions. "What time does practice start again? Is Friday's game home or away? Who do we play next week?" The sportsYou app mitigates all of the questions that coaches have to field through their built-in calendar. Make your life easier and input all of your scheduling information and allow yourself the ability to actually focus on coaching! As an added bonus, anyone a part of your team in sportsYou app will receive notifications when changes are made.
Much like sportsYou, Team App was designed specifically for, well...teams. Team App takes a slightly different approach with some added customizations making the app closer to a branded app for your team.
The app builder allows you to upload your team logo, choose your official team colors, and even has the ability to toggle on or off certain features. Some of the features made available within the app are push notifications, event creation, live chats, news sharing, live scoring, and sponsorship opportunities.
One neat feature is the ability to select "target groups." For instance, imagine you have a group for your parents, assistant coaches, and student-athletes. In some cases, you want the ability to send a message to all of these "groups." That said, you may also want the ability to send more targeted messages to just the student-athletes. Team App allows you to easily target whichever group you like giving you control to communicate how you like.
Looking to build out your team? Have them download the app, create an account, search for your team, and request to join. You will receive a notification where you will be able to approve or deny the request.
Some of the additional features made available through the Team app are news, events, schedule, standings, live scores, chat, gallery, social media, online store, documents, sponsors, and more. All of these features make the Team App one of the most robust offerings on the market.
We're not too sure where the name comes from, but Heja is a pretty cool app that is used worldwide. Just like every other app mentioned here, Heja allows you to simplify your team communication into one app.
One thing that Heja pushes is the idea of empowering different people on the "team" to accomplish administrative tasks and thereby taking a load off the coach. Connect parents to help plan carpools, organize post-game meals, and more.
Much like the other apps, Heja has a scheduling feature which as we've discussed, takes all of the questioning out. The next time a player asks when and where the next practice is? It's in the app. One cool added feature made available through Heja is the ability to sync the team schedule to your personal calendar. This simplifies the process as you can have one source of truth for all of the scheduling needs in your life.
Heja's free version is fairly robust, but they also have a paid "Pro" version that provides some additional features including desktop access, payment tracking, attendance statistics, RSVP updates notifications, unlimited admins, and more.
GameChanger made a name for itself as a digital scorekeeping app! Designed first for baseball, GameChanger has expanded its sports offerings to include softball, basketball, football, soccer, field hockey, ice hockey, lacrosse, rugby, water polo, swimming and diving, volleyball, track and field, wrestling, crew and rowing, bowling, cheerleading, cross country, tennis, and golf.
The original app was just for recording scoring/stats, but their new app – GameChanger Team Manager – adds the ability to live-stream a game including an option to power a live scoreboard at the top of the stream from the scorekeeper input.
In addition to these added features, the new app added messaging, scheduling, event reminders, RSVPs, roster management, and more making it a very robust and complete solution for any team.
While the new version of the app is still evolving, it promises to be a one-stop-shop for all of your needs for a team.
Wrap Up
While no solution is perfect, we do believe that many of these options can be of great benefit to your athletic program. Coaches need to focus on coaching, not managing a team! Adopting a system to help remove some of the administrative burden can save you time and energy and allow you to get back to doing what you do best.
I hope this helps and thanks so much for reading!
- Chaston
Chaston Hart is a School Marketing Specialist at Gipper. Gipper is a platform that helps high schools create professional visual content for social media - in seconds, on any device, and without needing any design experience.
Learn more @ gogipper.com