CHAPTER PREVIEW: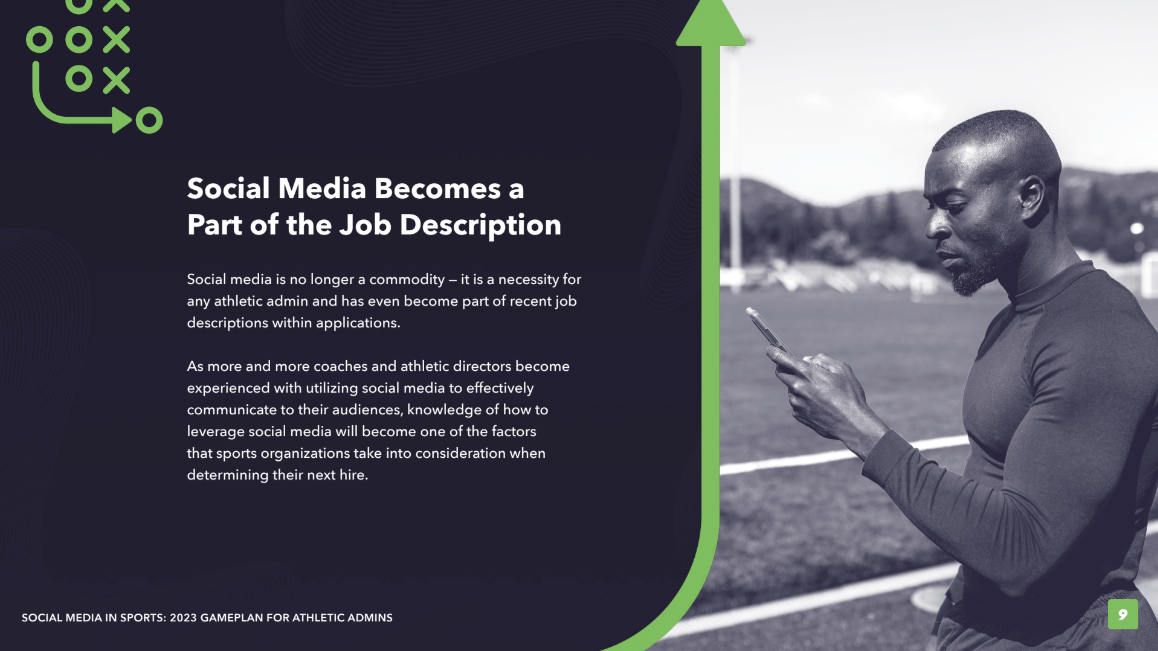 Define the Trend
In this section, an overview of the trend in focus will be described as well as how the trend is affecting sports organizations today.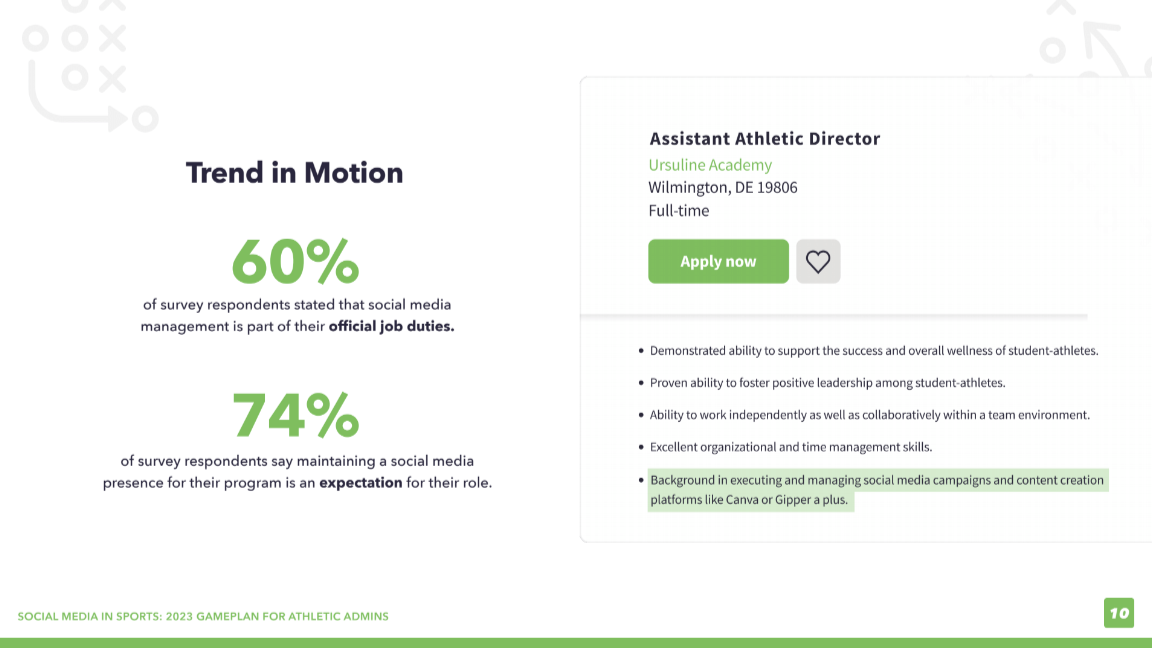 Trend in Motion
Here, examples will be listed showcasing how this trend is being seen within the sports landscape, along with data points that back up the observations.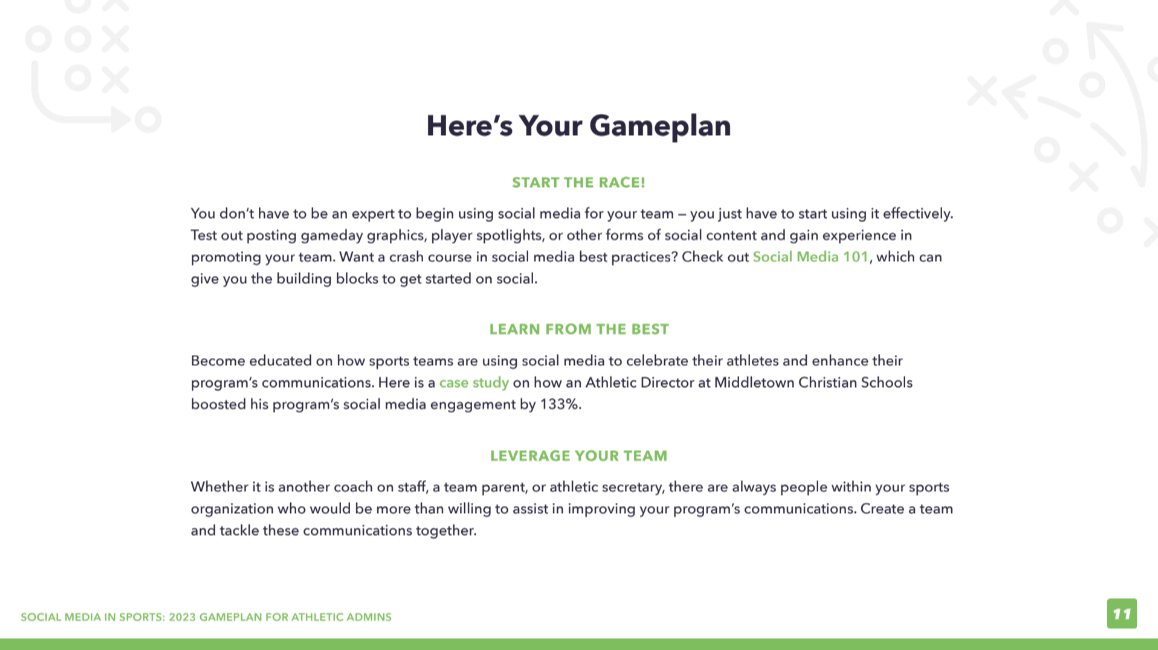 Outline Your Gameplan
Lastly and most importantly, you will be equipped with a variety of resources and actionable steps that you can use to improve your social strategy.