4 Easy Steps to Remove that Pesky Background Behind Your Sports Logo
Have you ever shared a sports graphic with a logo that has a pesky background color?
Adding a logo to a graphic can be a great idea, but if the png file has an unwanted background, it can be a lot less attractive! Luckily, you aren't the first person to face this problem and I'll be walking you through a super easy four step solution below (which also includes a video explanation of the entire process).
The walkthrough below (including a video) are for users on Mac using the Preview application (this is the standard image editor on Mac). For PC users, the same is possible even just using the Paint app. Click here for an article that walks through this process for PCs.
Check out the video explanation here:
Step 1:
Click on the image file that you wish to remove the background for. This will open up the image in the Preview app. I'll be using the Gipper logo as an example, and this is shown below: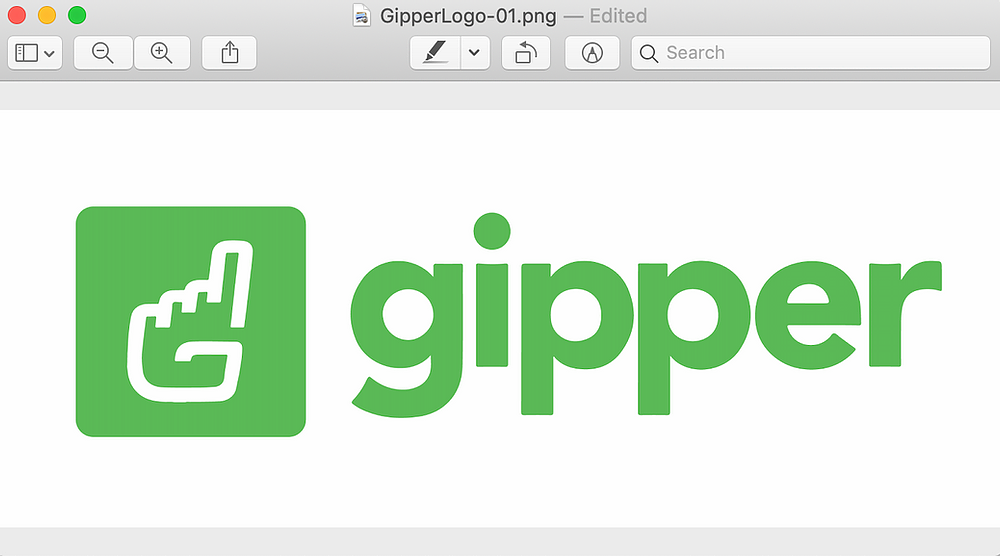 Step 2:
Once the image is open in preview, you can now use the "Markup" tools to edit. These tools are opened by clicking the icon with the tip of a marker appearing within a circle. After clicking on this, a toolbar will open up below with multiple editing options.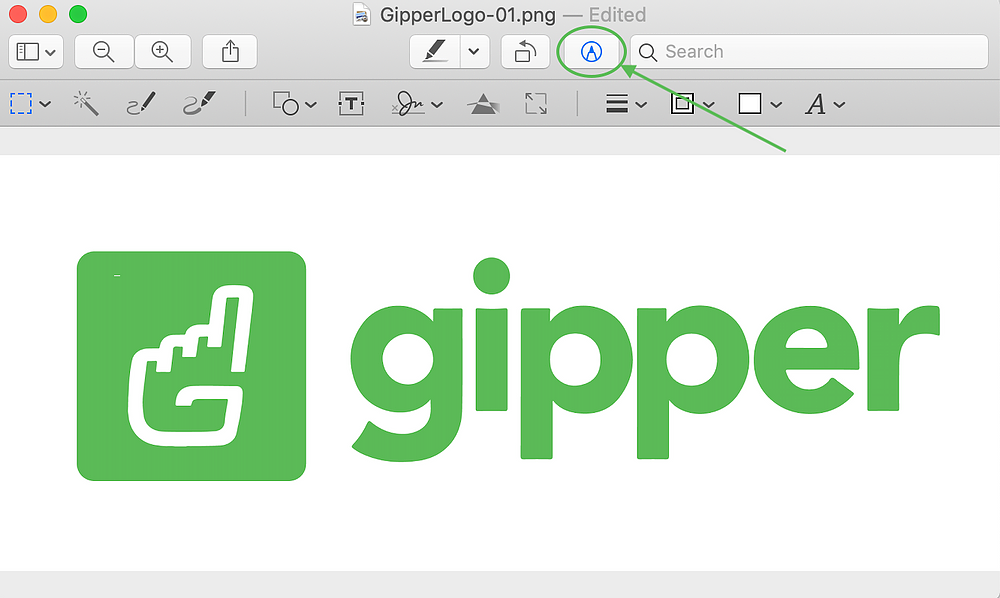 Step 3:
There are a lot of options available in this toolbar, but to remove the white (or any other color) that makes up the background, click on the second icon from the left that looks like a magic wand and says "Instant Alpha" upon hovering over it. This tool allows you to select all things in one block that are the same color. After clicking and dragging this selection tool across the chosen region, it should appear as a selection similar to the one show below: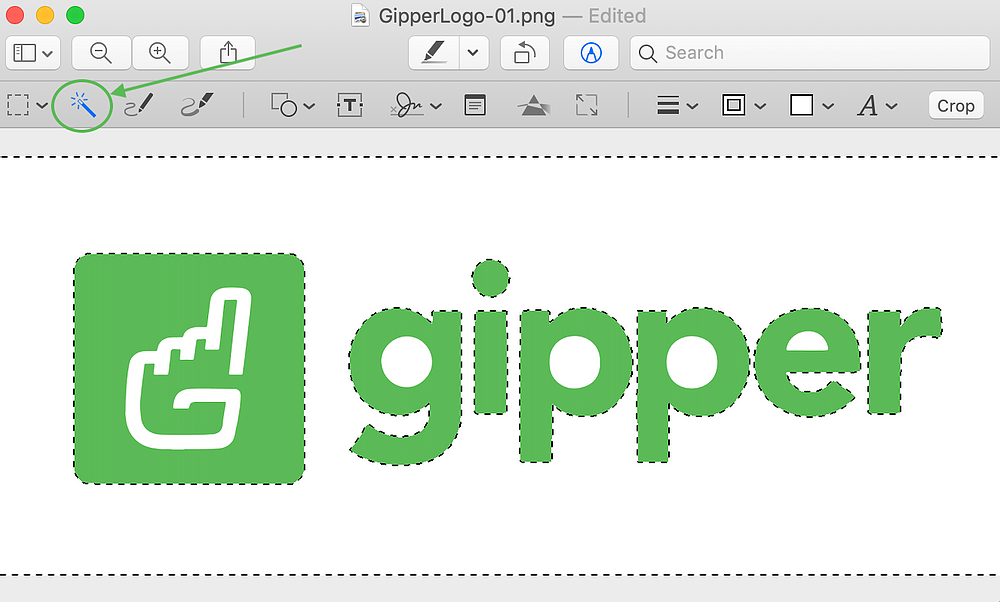 Step 4:
By then simply clicking 'Delete' on your keyboard, you can remove this selection entirely. In many cases, you will need to do this more than once as there are other smaller regions that still have the background color, such as within the letters of "Gipper" above. The process is the same for the smaller regions and once you've removed all the bits of background color, the image should have a fully grey background on preview as is shown below.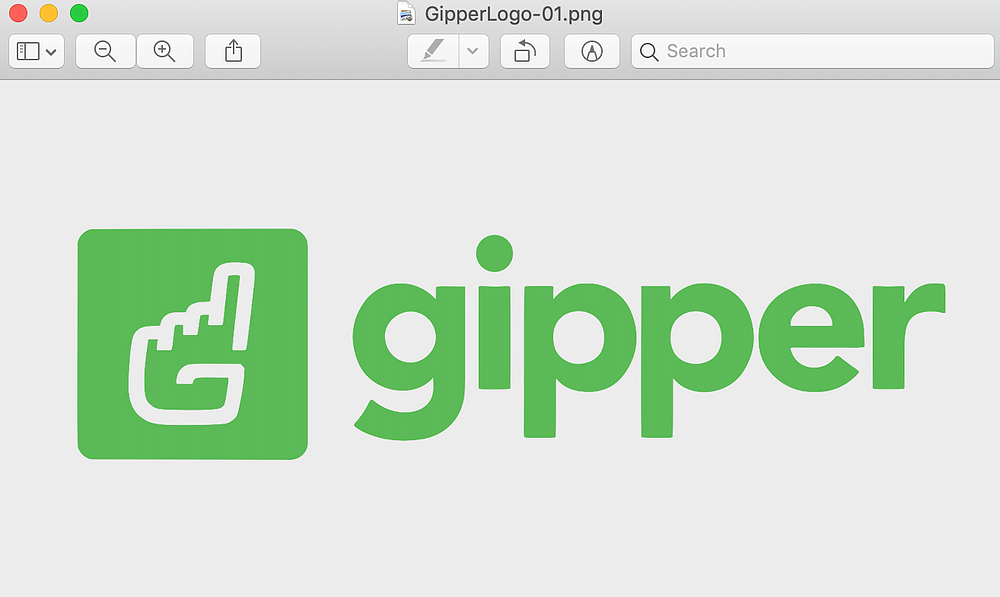 Now this image is transparent and ready to be used as a logo!
As is shown in the image at the top of the page, transparent images are far better for using within graphics. Use this method any time you need to get your (or your opponent's) logo to work for use within a graphic.
Also remember, on Gipper, we have an expansive High School Logo Database that helps you avoid the hassle of editing logos. Thus, if you're a Gipper user, make sure to check the database before taking the time to edit a logo yourself!
Hope this was helpful and thanks so much for reading!
- Jack
Jack Zamore is the Chief Marketing Officer at Gipper. Gipper is a platform that helps high school athletic departments create professional sports graphics for social media - in seconds, on any device, and without needing any design experience.
Learn more @ gogipper.com/athletics