How To: Save a Website to Your Home Screen on Your iPhone
While the home page of your iPhone makes it extremely easy to access your mobile applications, navigating to a website can be a lot less streamlined. Still, many people regularly use websites and web-based platforms just as much as applications (if not more) in their everyday life!
If you're in this boat, it might save you a lot of time to keep your most visited websites on your home screen, allowing you to access them as if they were a mobile application. This skips the step of navigating a web browser and brings your favorite websites right to the home screen on your phone. Luckily, this is extremely easy to do on the iPhone and here I'll walk through a brief tutorial (also including a video walkthrough) using the Gipper Platform as an example.
Check out the video below:
Step 1:
Open up the website in Safari.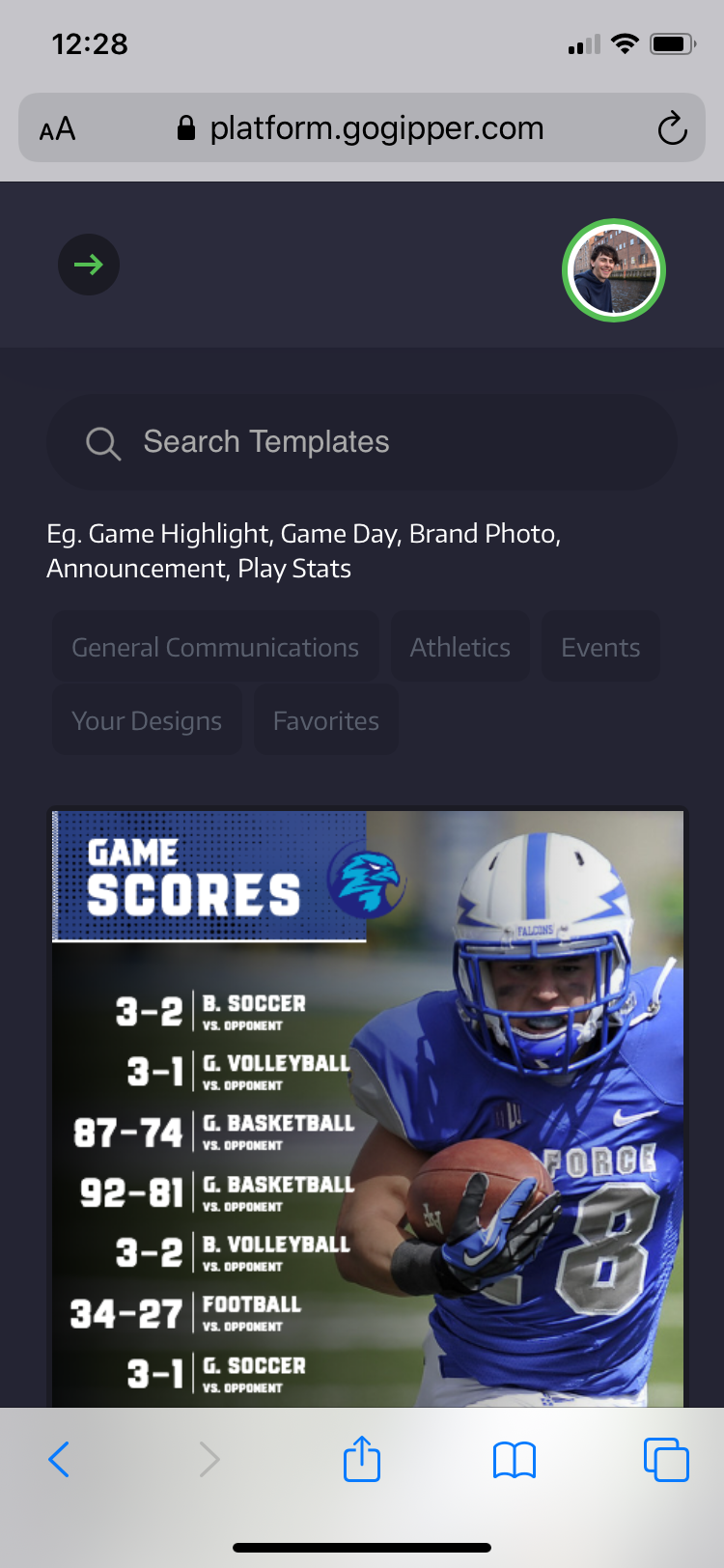 Step 2:
Click on the Share icon in the middle of the toolbar on the bottom of the screen.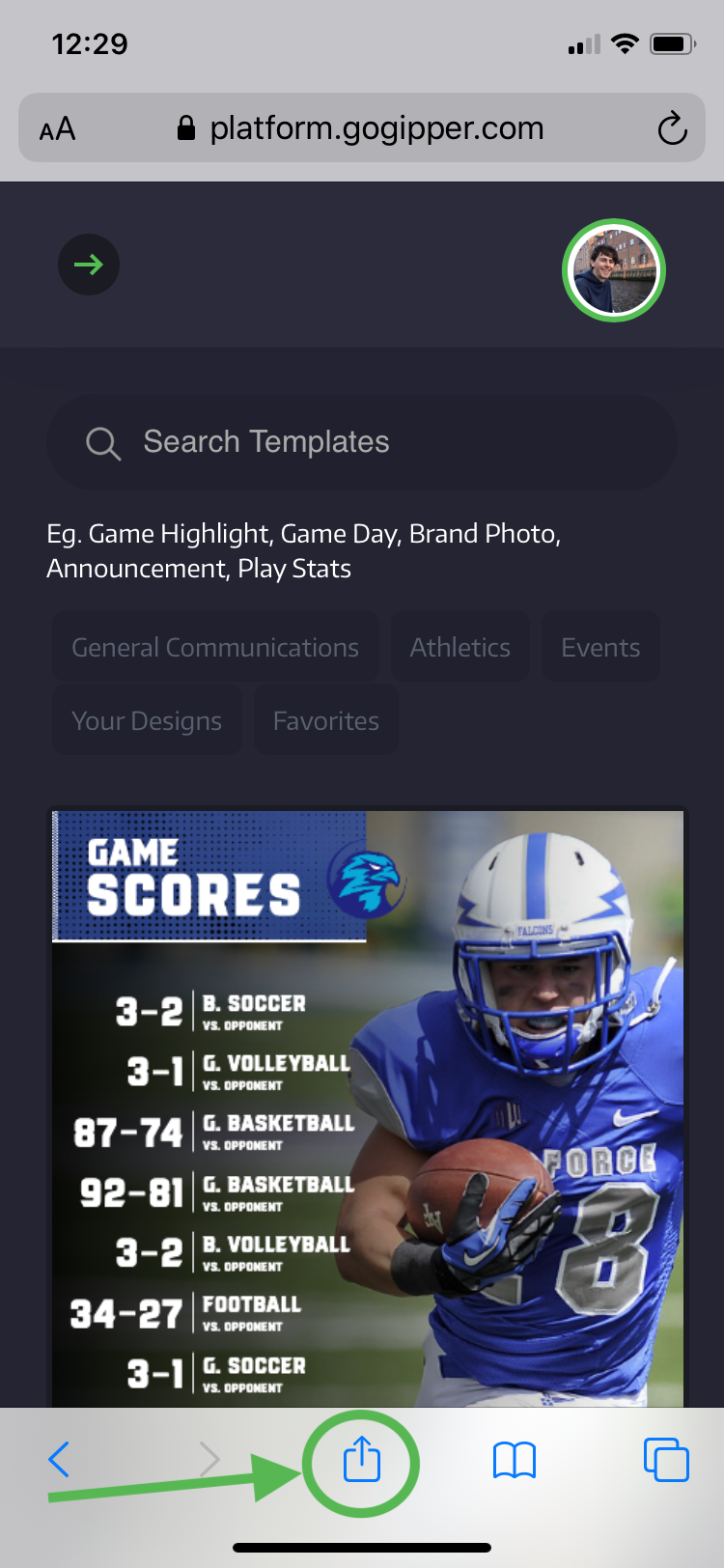 Step 3:
Choose 'Add to Home Screen' in the menu of options.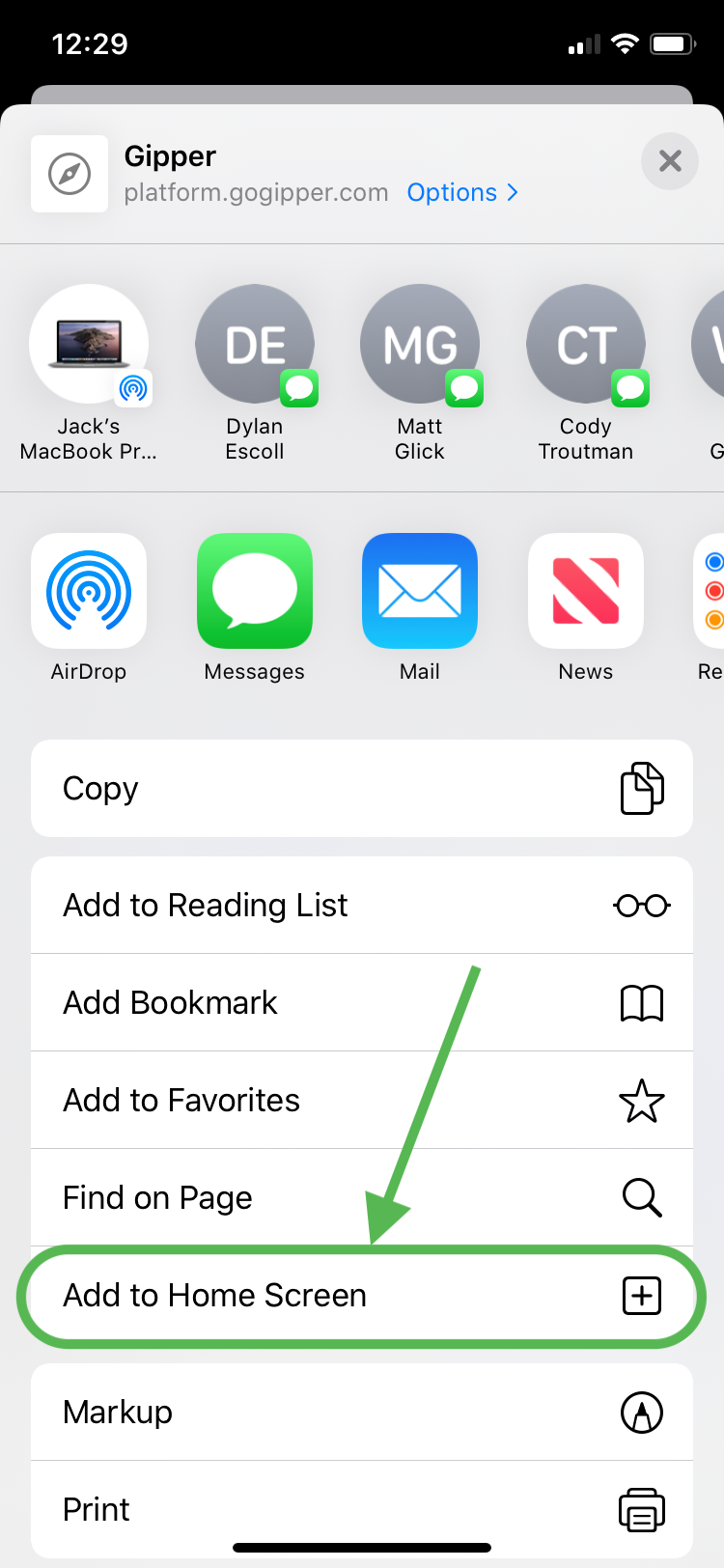 Step 4:
Enter a name for the thumbnail and then click 'Add'.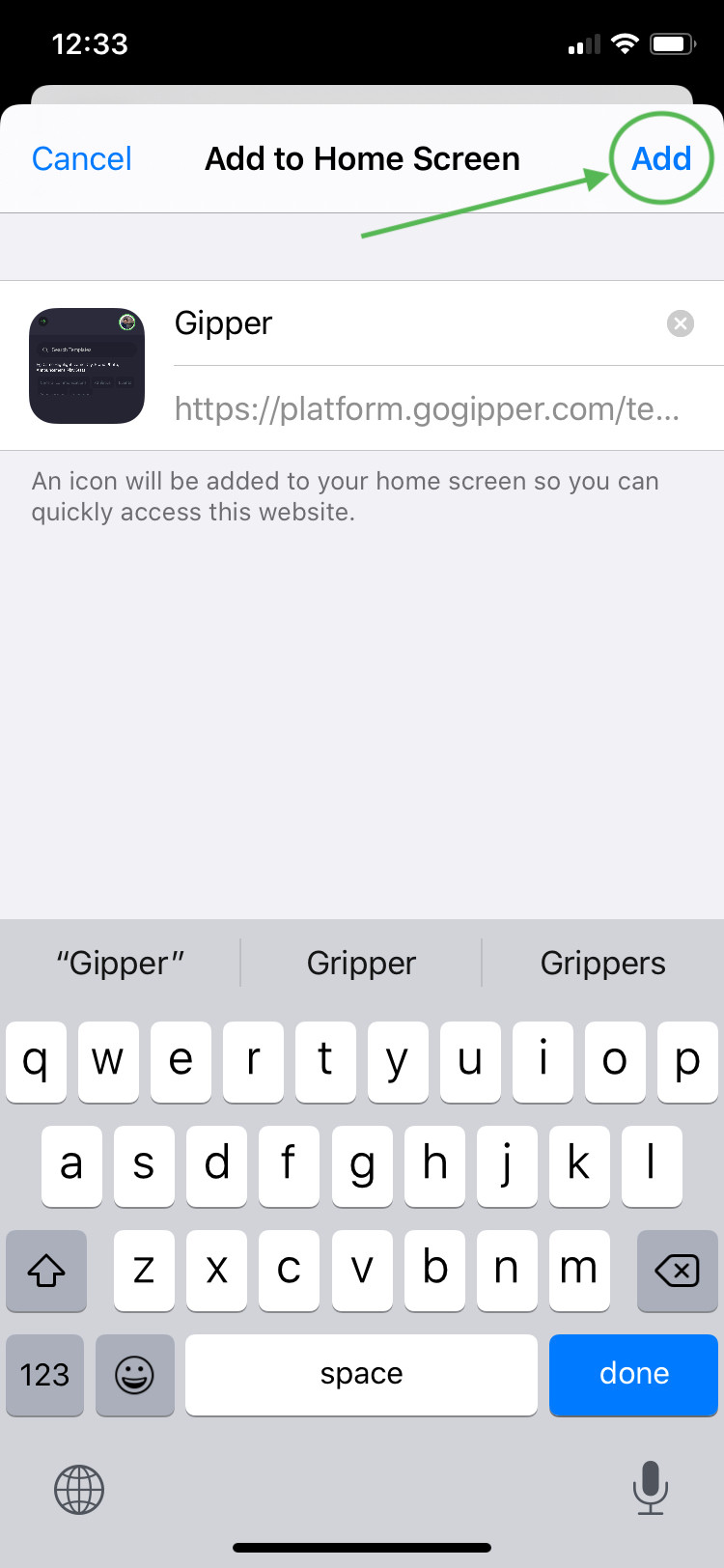 After clicking 'Add', you should be redirected to your home screen where the website now has an icon. It should like something like the image below.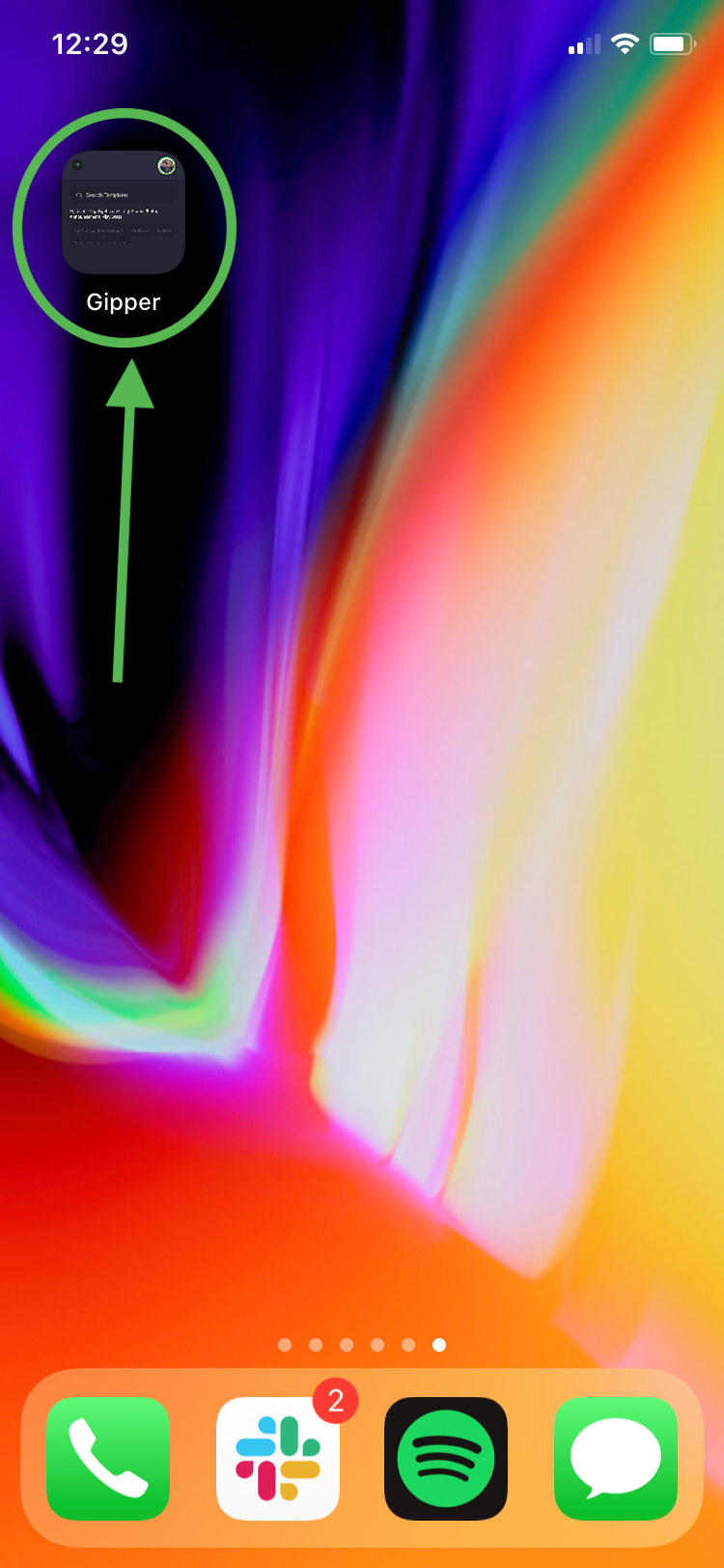 Now you can easily go right from your home screen to your favorite websites!
Hope this was helpful and thanks for reading!
- Jack
Jack Zamore is the Chief Marketing Officer at Gipper. Gipper is a platform that helps high school athletic departments create professional sports graphics for social media - in seconds, on any device, and without needing any design experience.
Learn more @ gogipper.com/athletics