How Social Media Content Can Boost Your Club's Exposure
With events like the JVA Challenge Series kicking off this month, it is important now more than even for you to be able to promote your club's attendance at these tournaments. Whether you are a club director or coach, having a strong presence on social media is an essential part of your program's overall marketing strategy. Well designed social media posts that include engaging graphic imagery can not only provide exposure for your club's attendance at these major events, but also promote the recruitment of your athletes and help you connect with your club's community members.
JVA has partnered with Gipper to streamline volleyball graphics creation for their associated clubs and provide educational resources that can help take your marketing plan to the next level. Here are a few types of posts that you can begin implementing today to boost your social presence.
Social Posts that Increase Exposure
Match Day & Tournament Announcements
Whether you are looking to drive attendance to the next big match or want to promote your club's tournament participation, announcing via social media will provide your community and fans with all the information they need. Using a branded graphic image to communicate relevant details creates an engaging method of communication that raises your club's professional image.
Player Spotlights
Your athletes will always be at the core of your social media strategy. Highlighting their performances and accomplishments can help provide a platform for their recruitment. This will not only be appreciated by your athletes, but parents and community members alike - which can ultimately increase trust and buy-in from all parties involved.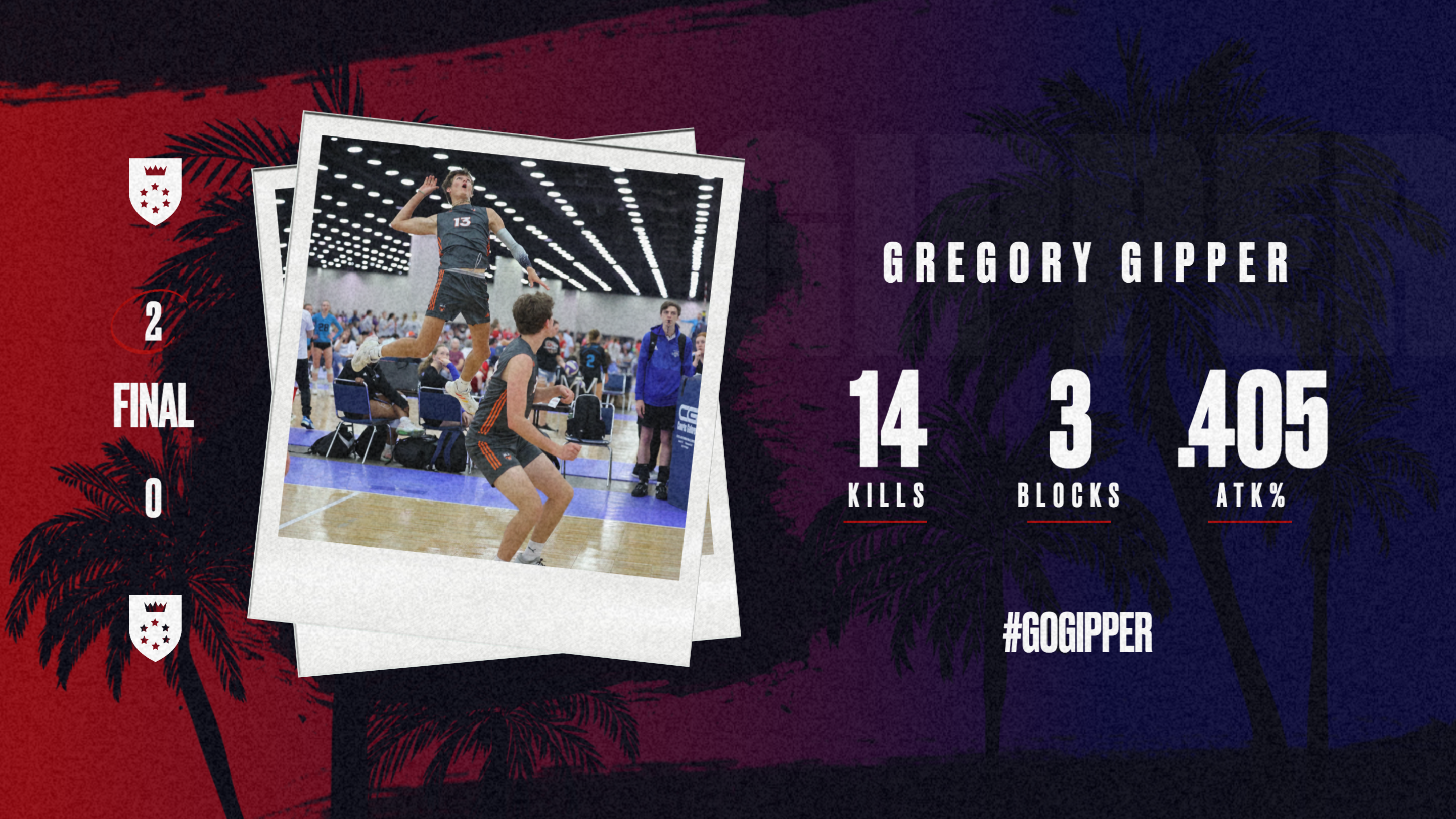 Club Updates
From tryouts to team fundraisers, your club is always searching for effective ways to keep your audience informed. By communicating key information about events in a visual manner on social media, you can increase awareness, engagement and participation for each of these efforts. Furthermore, your audiences likely hang out in a variety of different social channels such as Twitter, Instagram, or Facebook. Using graphic social posts can help you to increase the reach of your announcements across these channels to help ensure that your message is heard.
Final Score Updates
Telling the full story is one of the most important parts of an effective social media strategy. Post a Team Score update to showcase your club's performance and boost awareness. Your club puts in countless hours to win matches and each win deserves to be celebrated. While telling the story is definitely easier after a win, you can still pivot after a loss by using this as an opportunity to highlight an impressive performance for a club member, and rally the fanbase to attend the next match. Regardless of win or loss, these posts serve as another tool that can be used to further the recruitment of your club members.
The Evidence is in the Numbers
Increase of 1 Million Impressions
Green Level High School's social media accounts have seen hugely impressive engagement growth in the last 12 months, with an increase of 1 million impressions since partnering with Gipper. Their Twitter account averages over 50,000 visits and over 450,000 impressions per month - with numbers that are steadily increasing month after month.
"Through our partners at Nike and Gipper, we were able to create this incredibly professional brand that is now easily recognizable in the community and beyond. Gipper has been a huge part of what we have been able to do with sharing our story at Green Level. In less than a year, we have really been able to bring the whole package together." - Colin Fegeley, Athletic Director, Green Level High School (NC)
Check out the rest of Green Level's story here: gipper.com/case-study/green-level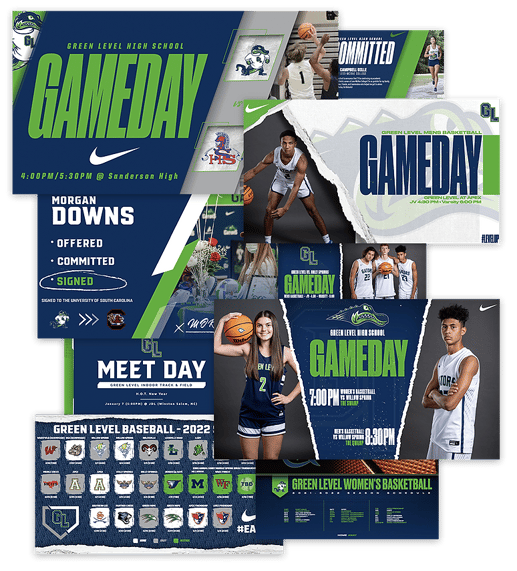 The Trusted Social Media Solution for Volleyball Clubs
Gipper supercharges digital storytelling for sports organizations of all sizes. This platform helps Club Directors, Coaches, and Athletic Administrators create professional-looking sports graphics in seconds for use on social media, websites, and signage.
Gipper empowers sports professionals to connect with their communities in a way that increases engagement, fosters brand affinity, fuels talent acquisition, and drives sponsorship opportunities.
Ready to elevate your club's social media with engaging volleyball graphics? Start a Free Trial with Gipper today!