Gipper Directly Invests in Student Education with Announcement of Game Changers Scholarship Fund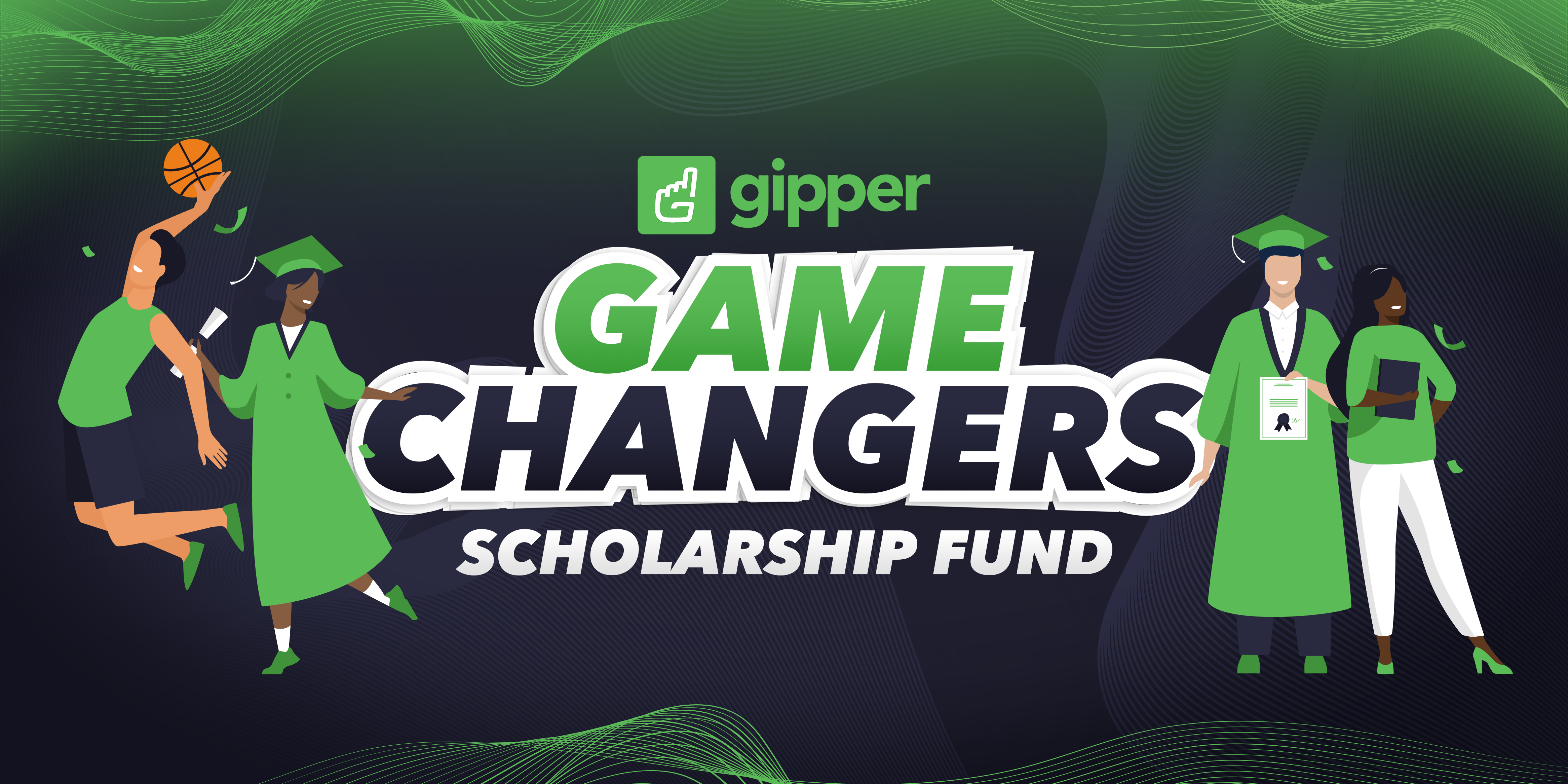 New York, NY (June 1 , 2022) — Gipper Media, Inc. (Gipper) is excited to announce the launch of its new Gipper Game Changers Scholarship Program. As the leading social media graphics solution in the K-12 industry, Gipper has always supported students by providing academic and athletic administrators with the tools they need to highlight, amplify, and showcase student achievements. The new scholarship fund will allow Gipper to directly invest in the academic and athletic futures of select students each year.
Gipper has created three scholarships that align with its core values and company mission. Each scholarship is valued at $2,500 and will be awarded to one student currently enrolled in high school or higher education programs respectively.
The Sports Information Scholarship will be awarded to a student making meaningful contributions and advancements to their athletic department through branding, design, and/or sports information initiatives.
The Community Scholarship will be awarded to a student who has demonstrated unwavering commitment to giving back to their community and has made significant change outside of school walls.
The Impact Scholarship will be awarded to a student who has advanced Diversity, Equity, Inclusion, and Belonging initiatives in their school, and has gone above and beyond to advocate for DEIB voices in their community.
"I'm proud to announce the Gipper Game Changers Scholarship Program. Working with thousands of schools nationwide, we hear incredible stories of students who go above and beyond to make a positive impact on and off-campus," said Gipper's Founder and Chief Executive Officer, Matthew Glick. "We are honored to not only recognize these game-changers, but also support them as they look to further their education. Having started Gipper in my college dorm room, I know first-hand how valuable a college education can be and am thrilled that our program can help provide some financial relief for students."
All current Gipper customers as of July 1st, 2022 will be eligible to submit one of their students or athletes for scholarship consideration. An elected panel of Gipper employees, including Founder and CEO Matthew Glick, will deliberate on and award the scholarships. The three recipients will be announced and notified on August 1st, 2022.
About Gipper:
Gipper is the leading social media graphics solution platform in the K-12 industry, enabling schools to create professional graphics for social media - in seconds, on any device, and without needing any design experience. Serving school communications professionals, athletic administrators, coaches and principals - Gipper empowers anyone at a school to create effective and compelling content for social media in just a few clicks. With access to a wide range of ready-made templates and seamless social media sharing, schools can create and share more content than ever, all while spending less time and money. In doing so, schools are able to better grow their brand, improve stakeholder communication, and create additional revenue opportunities.
To learn more about the partnership, please visit gipper.com/gamechangers.
For additional information, or if you are interested in partnering with Gipper, please contact:
Avram Doomchin partnerships@gogipper.com