NCSA Partners With Gipper To Help Team Edition Athletic Departments and Clubs Create Custom Social Media Content To Better Highlight Their Athletes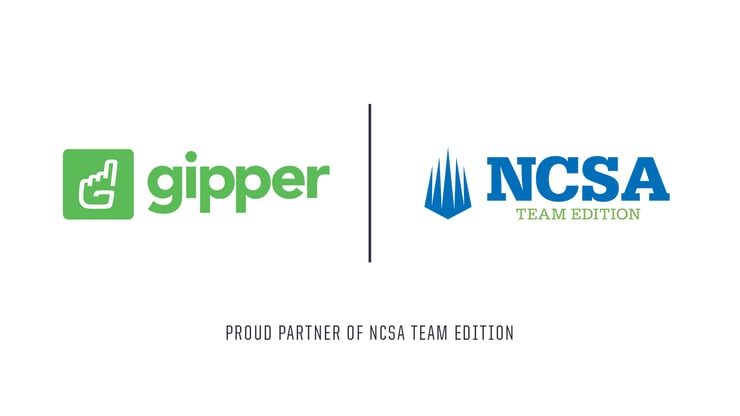 New York, NY (October 24, 2022) — Today Gipper Media, Inc. (Gipper) the leading social media content creation and management platform for sub-professional sports, and NCSA, the leader in college athletic recruiting, announced a partnership to provide Team Edition customers with tools and resources to streamline their social media.
With access to a wide range of ready-made templates that can be customized in seconds, on any device, and without needing any design experience, club sports and high school athletic programs can create and share more social media content than ever. NCSA Team Edition customers will have access to Gipper's recruiting templates to seamlessly provide additional exposure and promotion for their athletes.
"In our business of supporting club and high school coaches and athletes through the recruiting process, the ability to manage social media and create eye catching graphics is paramount." Says NCSA's VP of team recruiting, Chris Wietlispach. "We're thrilled to partner with Gipper as the Social Media Graphics Solution of NCSA Team Edition. We look forward to this partnership benefiting our coach users across the world."
"In 2022, social media is a critical channel for college athletic recruiting. Youth coaches and administrators can use social media as a tool to help highlight athletes and capture the attention of recruiters - who crawl these sites daily. However, youth sports clubs and high school athletic departments are time and resource constrained - and creating and sharing content promoting athletes has historically been difficult. But, Gipper changes this - making it easy to create, manage, and share social media content. We're thrilled to partner with NCSA and help their Team Edition customers better support athletes in their recruiting journey," stated Matthew Glick, Founder & CEO of Gipper.
About Gipper
Gipper supercharges digital storytelling for sports organizations of all sizes. Our platform helps athletic administrators and coaches create professional-looking sports graphics in seconds for use on social media, websites, and signage. Gipper empowers sports professionals to connect with their communities in a way that increases engagement, fosters brand affinity, fuels talent acquisition, and drives sponsorship opportunities.
Learn more:
Gipper x NCSA
Gipper Solutions for Clubs
Gipper Solutions for High Schools
About NCSA:
NCSA College Recruiting is the largest and most successful collegiate athletic recruiting network in the U.S. Part of Reigning Champs LLC, NCSA leverages proprietary technology and data with professional expertise and personal relationships, connecting tens of thousands of college-bound student-athletes to more than 35,000 college coaches nationwide across 34 sports each year.
Learn more about NCSA at www.ncsasports.org.
For additional information, or if you are interested in partnering with Gipper, please contact:
Avram Doomchin
partnerships@gogipper.com