Hudl Partners With Gipper To Help Schools Create Custom Social Media Content To Better Highlight Their Student-Athletes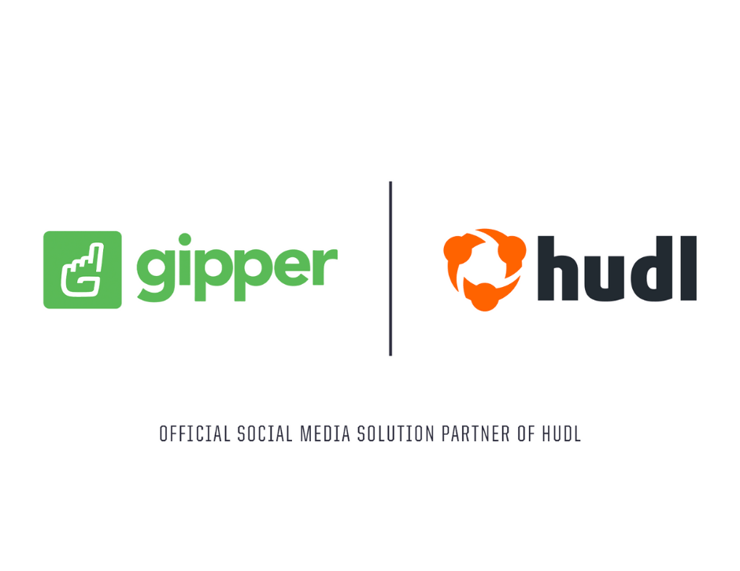 New York, NY (May 31, 2022) —Gipper Media, Inc. (Gipper) is proud to announce a new partnership with Hudl that will provide schools and teams with tools and resources to streamline their social media. Gipper empowers athletic administrators to easily create and post custom-branded content to improve stakeholder communication, create additional revenue opportunities, and importantly - better highlight their student-athletes.

With access to a wide range of ready-made templates that can be customized in seconds, on any device, and without needing any design experience, athletic programs can create and share more content than ever to promote their student-athletes. Hudl customers can even add video highlights into Gipper templates and seamlessly share across social media sites.

"Social media is the most critical branding and communication channel for athletic programs. Unfortunately, schools and teams are too often falling behind due to a lack of time and resources. Partnering with Hudl is a testament to the value we have already provided to thousands of athletic departments and an exciting opportunity to bring Gipper to thousands more. As partners, we will help ADs to save time while creating professional social media content to better grow their program's brand, promote their student-athletes, and engage their stakeholders. The Gipper and Hudl founding stories have a lot in common - and I am proud for our two great companies to partner to better serve athletic programs and student-athletes nationwide," stated Matthew Glick, Founder & CEO of Gipper.

"Gipper is an outstanding company that is changing the way schools and athletic programs grow on social media," said Greg Nelson, Senior VP and General Manager at Hudl. "This partnership is key to fulfilling our mission of connecting athletic departments with their fans, and helping student-athletes share their stories."
About Gipper:
Gipper is the leading social media graphics solution platform in the K-12 industry, enabling schools to create professional graphics for social media—in seconds, on any device, and without needing any design experience. Serving school communications professionals, athletic administrators, coaches and principals, Gipper empowers anyone at a school to create effective and compelling content for social media in just a few clicks. With access to a wide range of ready-made templates and seamless social media sharing, schools can create and share more content than ever, all while spending less time and money. In doing so, schools are able to better grow their brand, improve stakeholder communication, and create additional revenue opportunities. Learn more at gipper.com/hudl
About Hudl:
As a global leader in performance analysis technology, Hudl helps more than 200K sports teams—from grassroots to the pros—prepare for and stay ahead of the competition. A complete suite of video and data products ensures coaches have the insights they need and athletes get the shot they deserve. 6M users across 40+ sports use Hudl's best-in-class software, hardware and services, including online coaching tools, mobile and desktop apps, smart cameras, analytics, professional consultation and more. Learn more at hudl.com.
For additional information, or if you are interested in partnering with Gipper, please contact:
Avram Doomchin partnerships@gogipper.com