Template Tuesday: New Social Media Sponsorship Graphic Templates
We've added new social media templates for your sports graphics available now on Gipper!
Athletics/Sports Graphics Templates
Sponsorship Graphic Templates
Sponsorships can be a great way to raise more funds for your programs. You may have a banner hanging in your gym or stadium, or maybe you include sponsorships in your game day programs.
Extending your sponsorships to social media can bring in a lot more funds (and require a lot less work). Social media sponsorships get more reach and impressions, which benefits your sponsor. Plus, with Gipper, creating sponsorship content has never been easier, especially with these brand-new sponsorship graphic templates.
Podium Finish Graphic Templates: Track & Field, Swimming, Multi-Sport
We created two brand-new templates to highlight a podium finish! These templates are perfect for highlighting your athletes' finishes in specific track & field or swimming events.
Final Score Graphic Template: Multi-Sport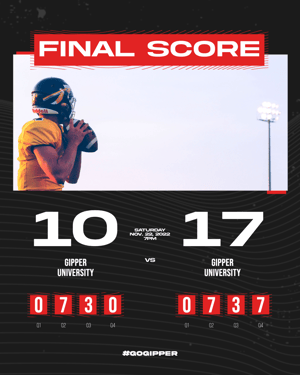 Check out this new final score graphic template available now in the Champions Pack! Don't just share the final score, share how each quarter went to get your team to the result!
Starting Lineup Graphic Template: Multi-Sport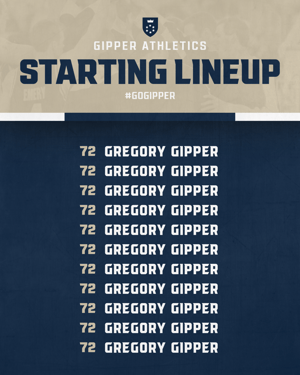 We've added a new simple starting lineup graphic template that can showcase 11 players taking the field. Let your social media followers know who to look out for when the whistle blows!
Final Results Graphic Template: Wrestling, Multi-Sport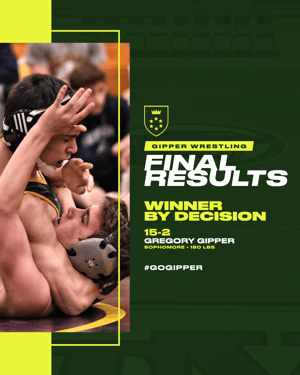 By customer request, we've added a new graphic template so you can share the results of your wrestling matches! Shoutout your athletes' performances by sharing this graphic, complete with an action shot from their match!