Template Tuesday: New Sports Graphics Templates for Volleyball, Game Days, Players of the Week, and More
We've added brand-new social media templates for your sports graphics and school graphics available now on Gipper! Here's what's new:
Athletics/Sports Graphics Templates
4x5 Templates
Note: What is a 4x5 template? 4x5 is the universal image size that will format correctly on all social media platforms (Twitter, Instagram, and Facebook). This means you can make one 4x5 graphic and post it to all of your social media accounts (no need to make multiple graphics in multiple sizes).
Halftime Stats Graphic Template: Basketball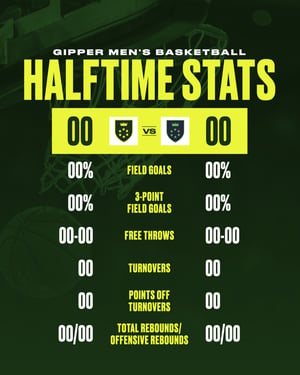 Want to share more than just a halftime score update?
Compare your team's and your opponent's halftime statistics on a single graphic and share it with your followers on social media. Sharing this graphic is a great way to give fans an inside look at how your team is performing.
"Today's Games" Graphic Template: Promote up to four events with photos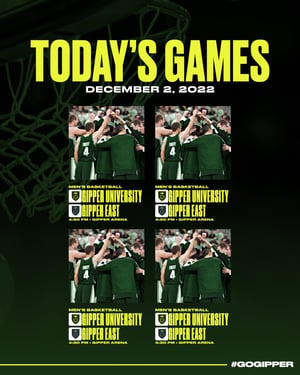 Have a few events from multiple sports you'd like to promote on a specific day, but don't want to create multiple graphics? Now there's a 4x5 template with space for up to four total games or events, including photos!
Don't need all four? Change the number of events on the template based on your needs. The template will resize automatically!
Starters Graphic Template: Volleyball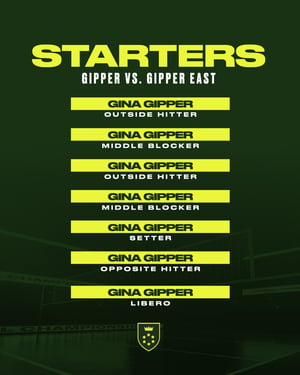 This volleyball graphic template is ready to shout out all players taking the court, from your Middle Blocker to your Libero!
Note: This template works for any sport! Edit the text boxes to highlight your starters on any team.
Quad-Meet Graphic Template: Tennis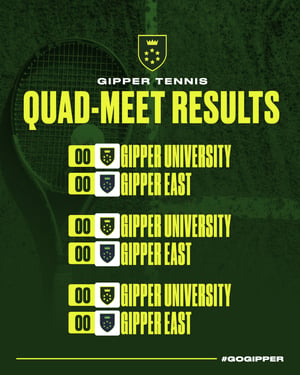 Easily share the results of a tennis quad-meet with this new template. Plus, reuse it to share results from other matches — change the number of events you'd like to feature and the template will resize accordingly!
Starting X Graphic Template: All Sports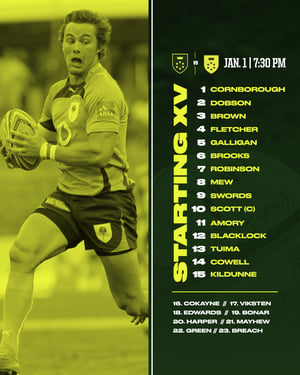 Use this template for any starting lineup! Adjust the number of players you have in your starters list and the template will automatically adjust. Use for your starting 11, starting 6, and more!
Athlete Highlight Graphic Template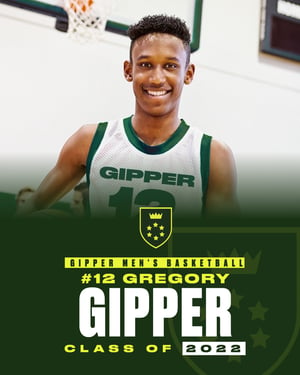 Use this Athlete of the Week graphic template to highlight an athlete who's had a great play or a great game. Your student-athletes love shoutouts — feature them front and center on your social media!
Branded Media Graphic Template
Use this graphic template to put your photos front and center on your social media profiles while still adding some of your branding.
Game Day Graphic Templates: Champions Pack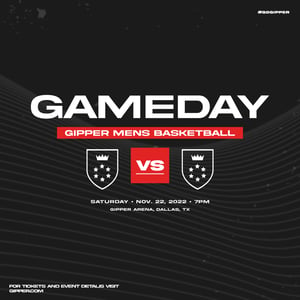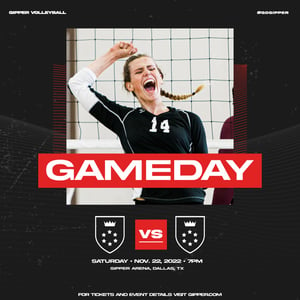 We've added two Game Day graphics templates to our Champions Pack. Get your fans excited to cheer on your team by sharing a game day graphic on your social media channels. Share the date, time, and location all in one place.
Players of the Week Graphic Template: Honeycomb Pack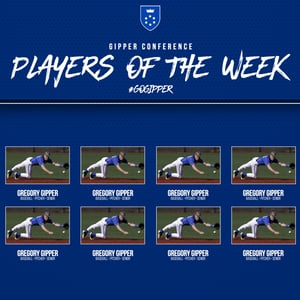 Take your "Athlete of the Week" or "Player of the Game" highlights up a level. We created a template that will allow you to highlight up to eight of your players on one graphic.
No need to choose just one standout athlete to showcase on your social media profiles each week — give multiple athletes the recognition they deserve.
All-Conference and Announcement Graphic Templates: Grunge Pack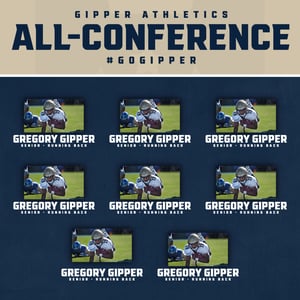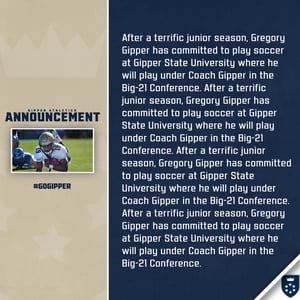 Celebrate the athletes who've been named to your All-Conference Team with our new graphic.
Plus, have a general announcement you'd like to share? Use the new Announcement template, featuring a large text box that's perfect for sharing longer announcements on social media.
School Templates
Orchestra Auditions & Spirit Week Schedule: Modern Pack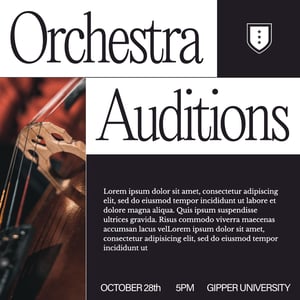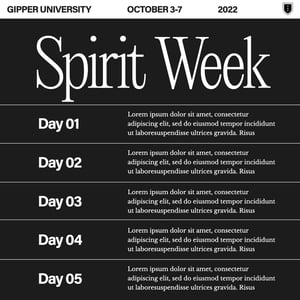 Don't forget to feature your other extra-curricular activities and programs on your social media channels. Highlighting events, like auditions for the student orchestra, can help boost student participation and engagement. Use this school template to spread the word!
As Homecoming season approaches, get your students excited and ready for Spirit Week. Use our new Spirit Week Schedule template to inform your students which events are happening and when.
Quote Template: Clean Pack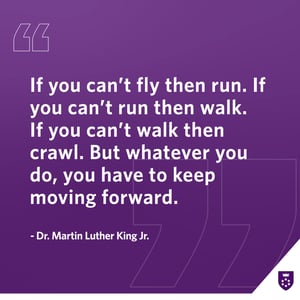 Quotes make great social media content. Share inspirational quotes to engage your students, or share soundbites from your coaches, teachers, and other staff.
Holiday Templates
Indigenous People's Day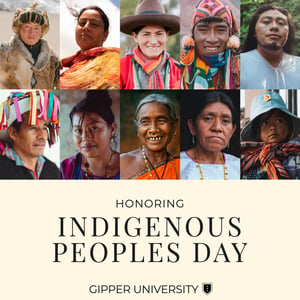 Indigenous People's Day is coming up in October, and we're getting you ready to celebrate with a brand new template available in all social sizes!
Branding Templates
Email Signature: Honeycomb Pack

Gipper does more than just social media graphics. We also create templates that will help you build your professional and school brand, like our email signature templates. Check out this brand new one, available in the Honeycomb Pack.