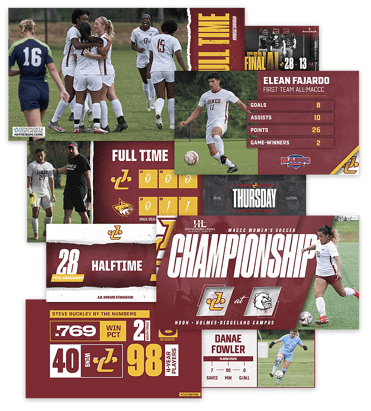 Summary
Quest for Verified
Status
Jones College is on the hunt for greatness. Kevin Maloney's goal for Jones College Athletics social media is to be the best, and Kevin knows the most critical aspect of that is to create excitement for the students. He has done that through the steady sharing of extremely clean, consistent, and professional-looking graphics.
Kevin highlights the big accomplishments, which always garner a lot of attention online, but he knows his bread and butter posts, like GameDays and Players of the Week, are just as important. Beyond that, Jones College does an excellent job of connecting with the greater community - inviting the local elementary schools and youth programs to games and clinics on-campus.
Overall, Kevin's social strategy is just as ambitious and driven as the athletics teams are at Jones College.