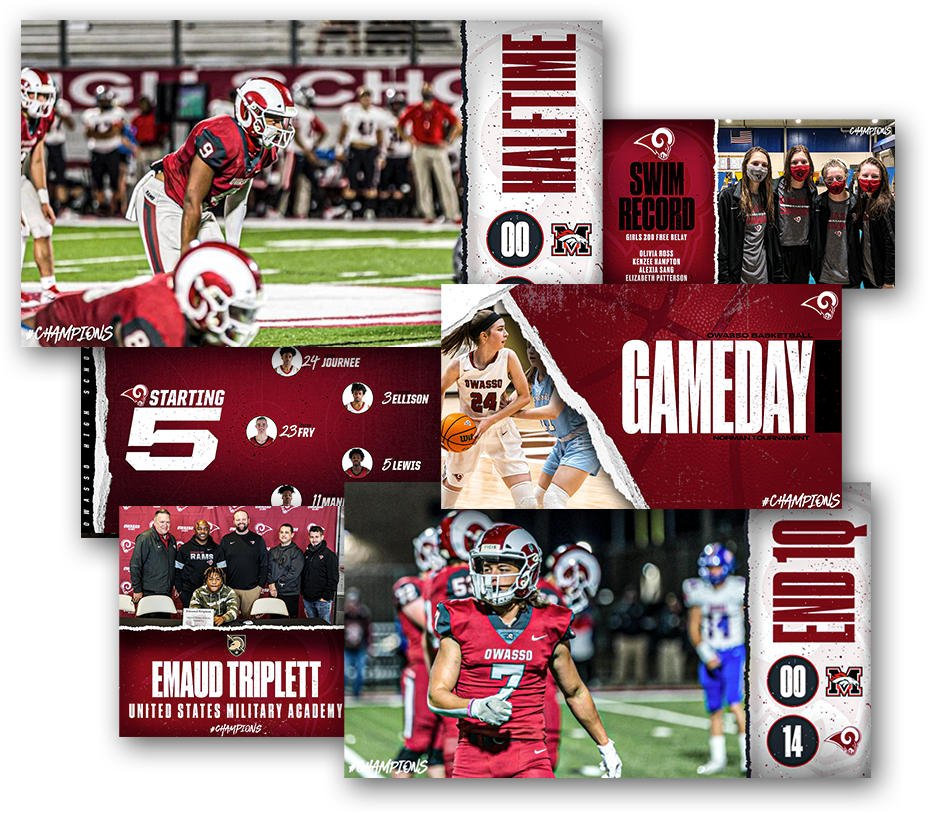 Summary
Showcasing a Culture of Champions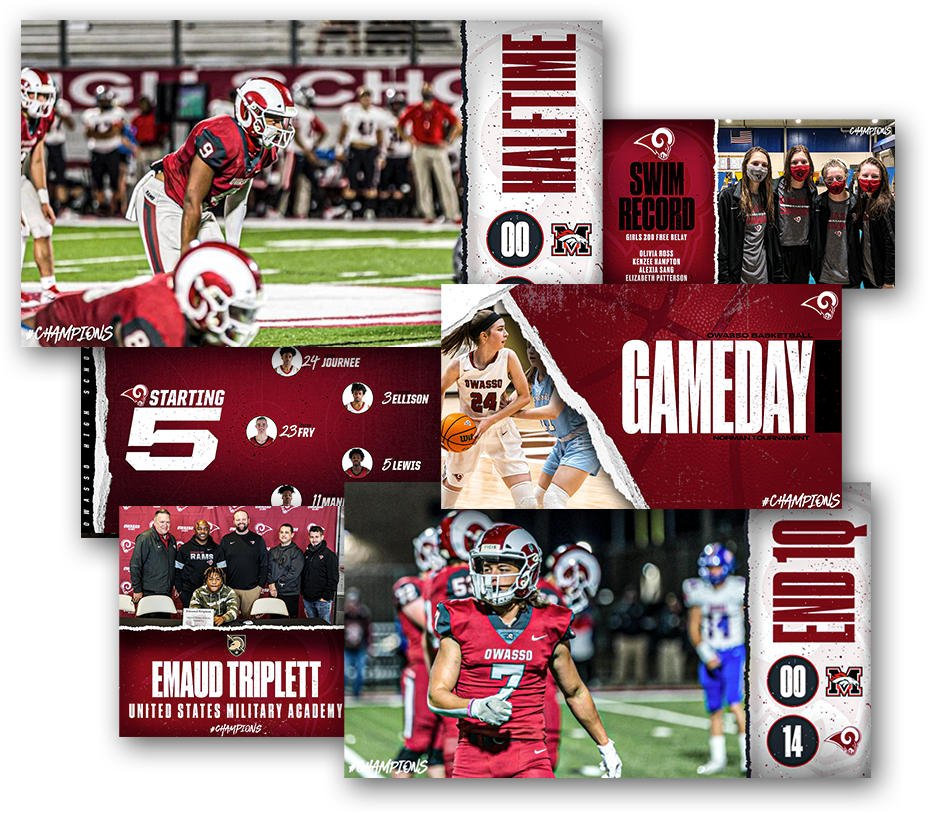 Owasso has crafted a brand and culture that showcases not only their student-athletes but their program as a whole, rooted in its core value of "Building Lifelong Champions." Their digital presence reflects this with consistent live score updates, player awards, and more - all aligned with extremely clean branding and use of their #CHAMPIONS hashtag!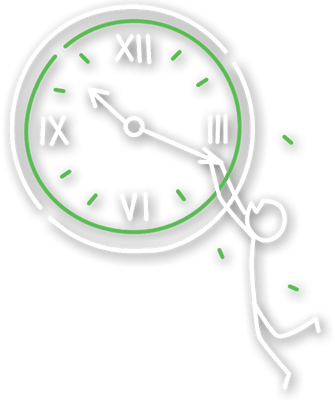 The Challenges
Creating Graphics from Scratch was a Laborious Endeavor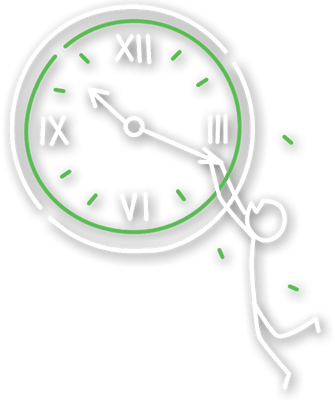 "Before signing on with Gipper, creating graphics for social media was incredibly time-consuming." Brandon would create templates in various design platforms to make game day and final score graphics. It was challenging to be both equitable and innovative. Spending more time on graphics for one team may have meant more posts and better content, but that model made it impossible for one person to manage media fairly for 22 teams and, therefore, was not sustainable.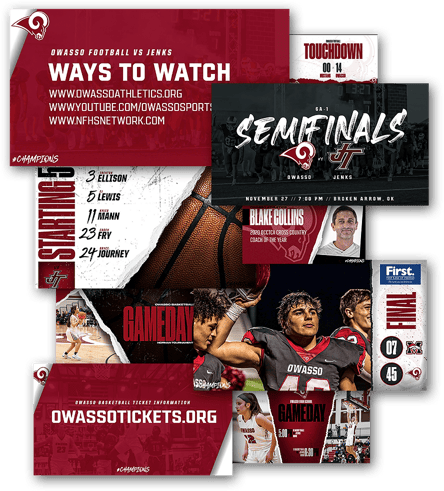 The Solution
Equitable, Eye-Catching Content in a Fraction of the Time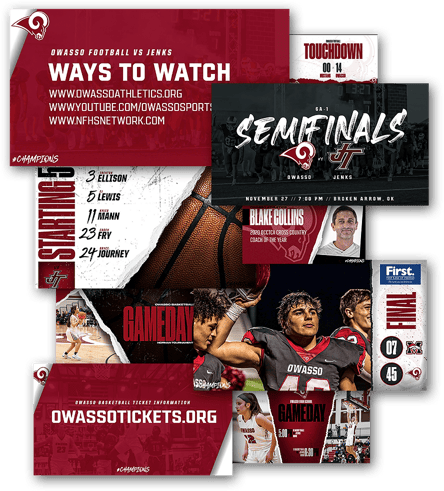 "Once we partnered with Gipper, our goal was to create more content in less time. We have been wildly successful in doing that. We have been able to push out more eye-catching content in far less time and in a more equitable way." Seeing the need for high-quality photos, Zach contracted two of the best photographers in the area to take pictures at all the events. Brandon and Owasso Athletics have done an excellent job creating a very high standard and continuously raising the bar for themselves and others.
The Result
2x Facebook Followers and 3x Twitter Followers in 8 Months
The combination of first-rate photos, Brandon's creativity, and a highly competitive athletic program with Gipper's partnership have created contagious energy surrounding Owasso Athletics. This energy has spilled over into the larger locale, which can be seen in Owasso's corporate partnerships. Using sponsored social media posts to drive revenue and enthusiasm has benefitted Owasso Athletics and local businesses. "We have seen our followers on Facebook double and our followers on Twitter triple. These results have impacted Athletics as well as the larger district community by really creating a buzz and increasing morale." Owasso has become the gold standard for digital content and social media.

Learn how Gipper can help your program standout on social media