"Gipper has been a true game-changer."
Assistant Principal: Athletics and Activities Jacobs High School (Algonquin, IL)
Social media is a powerful tool but a time-consuming one. That's why Gipper was made with school administrators, athletic directors, and coaches in mind. Hear how Gipper has makes it easy for customers to create and post elite-level graphics to social media, boosting their programs as a result!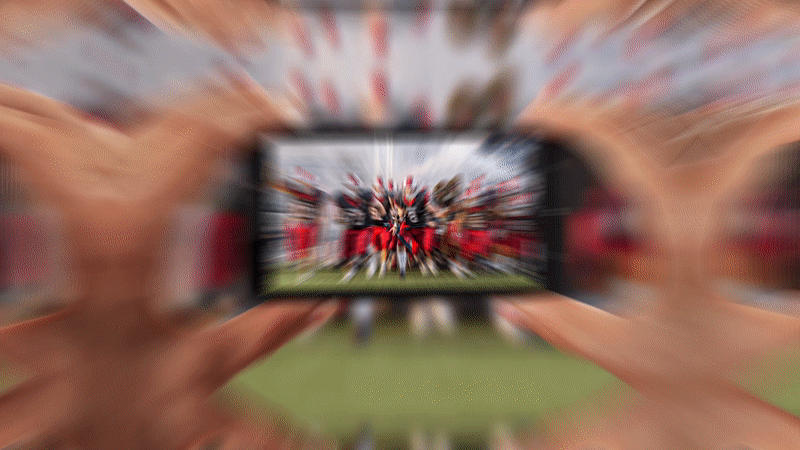 Our customers love Gipper. But we'll let them tell you why.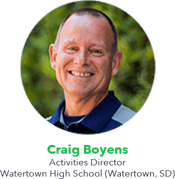 "Gipper has helped me as an Activities Director take the promotion of our teams and student-athletes to a whole new level. In a time when people look to social media for information, it has been awesome to have the variety of templates Gipper offers to create professional graphics that are quick and simple to make. It is a fun program to work with and our kids absolutely love the results of the graphics they see on our various social media platforms."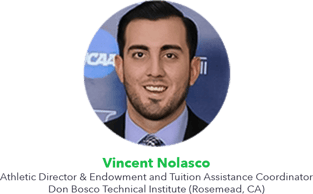 "My experience with Gipper has been beyond incredible. From day one, the support from Gipper has been excellent! The entire organization has been very helpful and supportive! Gipper is constantly providing new templates and providing educational resources for ADs to improve their athletic department's social media. We have seen more appreciation from various stakeholders! Lastly, our student-athletes are thrilled about seeing the new content from Gipper."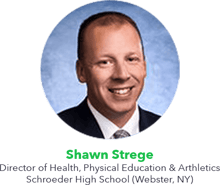 "Student-athlete recognition is so important to our school culture and community that we were manufacturing systems in the past that were arduous and time-consuming. I am so glad we discovered Gipper. It is fast, simple, and intuitive. It is updated frequently and, most importantly, has allowed us to highlight our teams and athletes with professional-looking files. Our Warrior Family has never looked better!"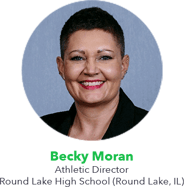 "Gipper has been a game changer for us at Round Lake. The platform is extremely easy to use and the templates have such a wide range of use cases. Social media is the obvious one, helping us create a consistently branded and professional social feed, but I've also used their graphics on displays on campus, like our video board! We've used Gipper to do things like celebrate our seniors with custom graphics for senior night. Students and parents loved this! All you have to do is create a graphic on Gipper, download it, and input it right onto the display system for the board. Super easy. I would definitely recommend Gipper!"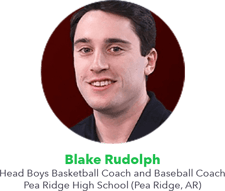 "We wanted something different than previous design platforms, so we took a chance with Gipper. We were drawn in by some of the animated templates to try to set our program apart from others at our school and in our area. The service has exceeded expectations and we love the graphics we are able to make! It's user-friendly and easy to create a high volume of quality graphics to promote the program and student-athletes. If you're in athletics and looking for a graphic service for your entire athletic department to use, Gipper is the way to go. It has great-looking templates for all your sports on campus to post updates, lineups, awards, etc."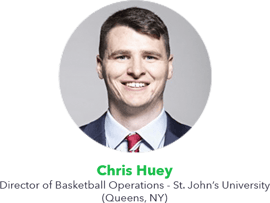 "Gipper has been a tremendous asset for our program from the beginning of our partnership. From a workflow standpoint, we have become extremely efficient in our time spent on graphics. Whether it is recruiting or statistical graphics from our season, we can get things pumped out in a matter of minutes. Their templates allow for even the least creative people to build concepts that fit our brand. We have and will continue to recommend Gipper to any team or athletic department willing to listen. Absolute game-changer."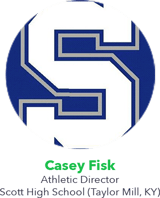 "Gipper has changed the way we present information to our community. We are able to incorporate vibrant and bright social media posts through Facebook and Twitter. The downloaded posts now go out in a weekly newsletter and the same downloaded slides are incorporated in the digital announcement televisions we have around our school. Gipper has changed our very plain social media posts into professional-looking announcements. Our students love to see the pictures that are incorporated daily in our posts. Gipper has made the promotion of our athletes a very simple process that can be done on a cell phone at the games. Gipper has, without a doubt, been one of the best investments we have made into our athletic department."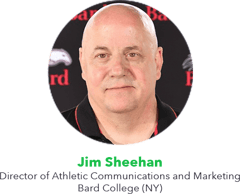 "We are a small NCAA Div. III institution and I'm running a one-person Athletic Communications department. Gipper has been a Godsend. I used to spend hours on graphics for the website and social media; now I have a shortcut that has not only made me more efficient, but the graphics look better than the ones I was taking so long to produce myself. Gipper has given me more time every week, and in this industry, the impact of such a tool can't be overstated."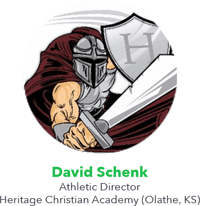 "We have been using Gipper for well over a year now and we continue to get great feedback from our constituents. Not only are the graphics great but the ease with which I can post on social media (FB, Twitter, IG) simultaneously is fantastic. And as awesome as all that is, their responsiveness to customers of OFF THE CHARTS fantastic. If you want to take your social media game to the next level, I highly recommend Gipper."