THSADA Members! Save on any Gipper plan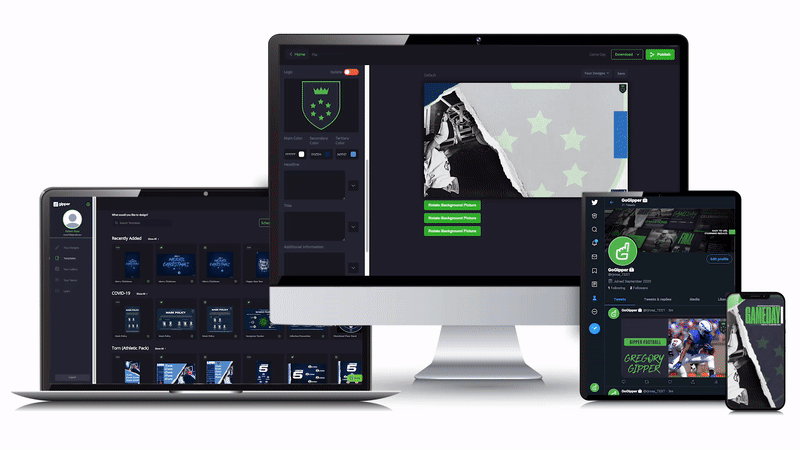 Used by 2500+ programs in the US including the nation's leading athletic departments, ranging from high schools to D1 colleges!
Create high-quality, visually branded graphics for your program–in seconds, on any device, without needing any design experience.
Plus, check out our ticketing templates to add your ticketing QR Code to drive ticket sales revenue!
THSADA Spring Showcase Attendees, take advantage of your exclusive offer!
From now until March 31st: THSADA Members & conference attendees can save up to 20% off ANY first time purchase of a Gipper plan! Use code THSADASPRING23 or submit your info below to get in touch with a member of our team!
After March 31st, members can always use code THSADA2021 at checkout for 10% off any first-time purchase or contact us and we can apply the discount if paying by check.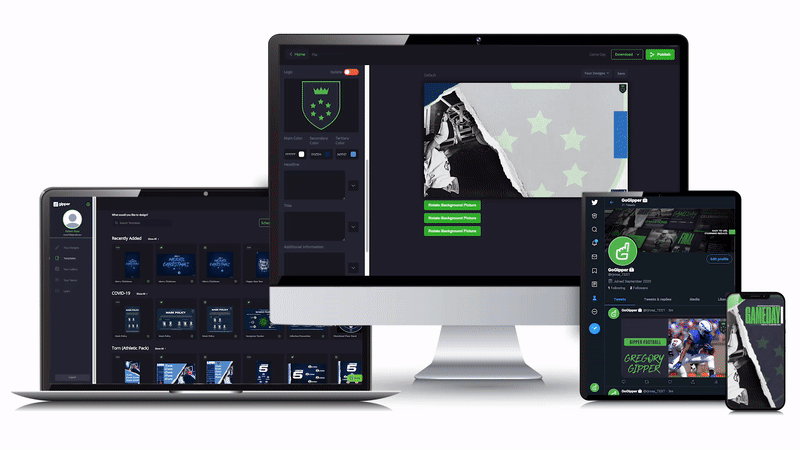 Or book a meeting with a Gipper team member!