Our Pro and Premier plans offer features that can take your content to the next level. With more templates and game-changing features, creating & sharing social content has never been easier.
Explore new template functionality
Access exclusive features like Content Requests
Work with your entire team
Interested in Learning More?
Fill out the form to get in touch!
PRO
For programs building their
online presence via social media.
$1,500/year
Billed annually. Pay by credit card or purchase order.
GET PRO
All Basic plan features plus:
30 users included*
Remove image backgrounds instantly with the 1-Click Cutout Tool (300 credits/yr)
Use videos with select templates
Premium support
PREMIER
For organizations building a recognizable brand with added tools for seamless collaboration.
$3,000/year
Billed annually. Pay by credit card or purchase order.
GET PREMIER
All Pro plan features plus:
Remove image backgrounds instantly with the 1-Click Cutout Tool (1000 credits/yr)
Access the full template library including athletics, school, and multi-purpose graphics
Collect photos and video from others with Content Requests
User permissions and roles designed for collaboration - COMING SOON
ELITE
For organizations building a custom digital presence, with the ability to use your own branded assets.
$5,000+/year
Billed annually. Pay by credit card or purchase order.
CONTACT SALES
All Premier plan features plus:
More users
More 1-Click Cutout Tool credits
Use your own .PSD files with Gipper
Option to have Gipper design custom templates for your org (at an additional cost)
*Users must be within the same organization. Additional users available for an added cost.
Explore New Template Features
Create even more engaging graphics with video.
Access templates with animation.
Unlock templates for your entire organization.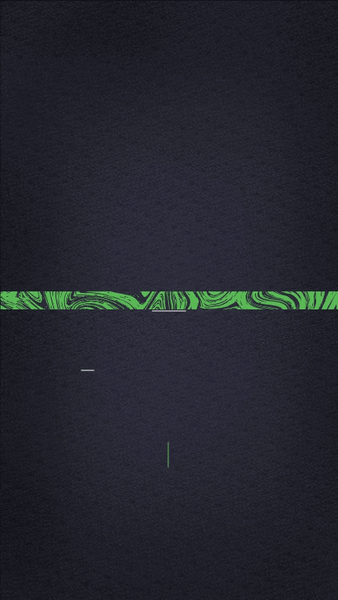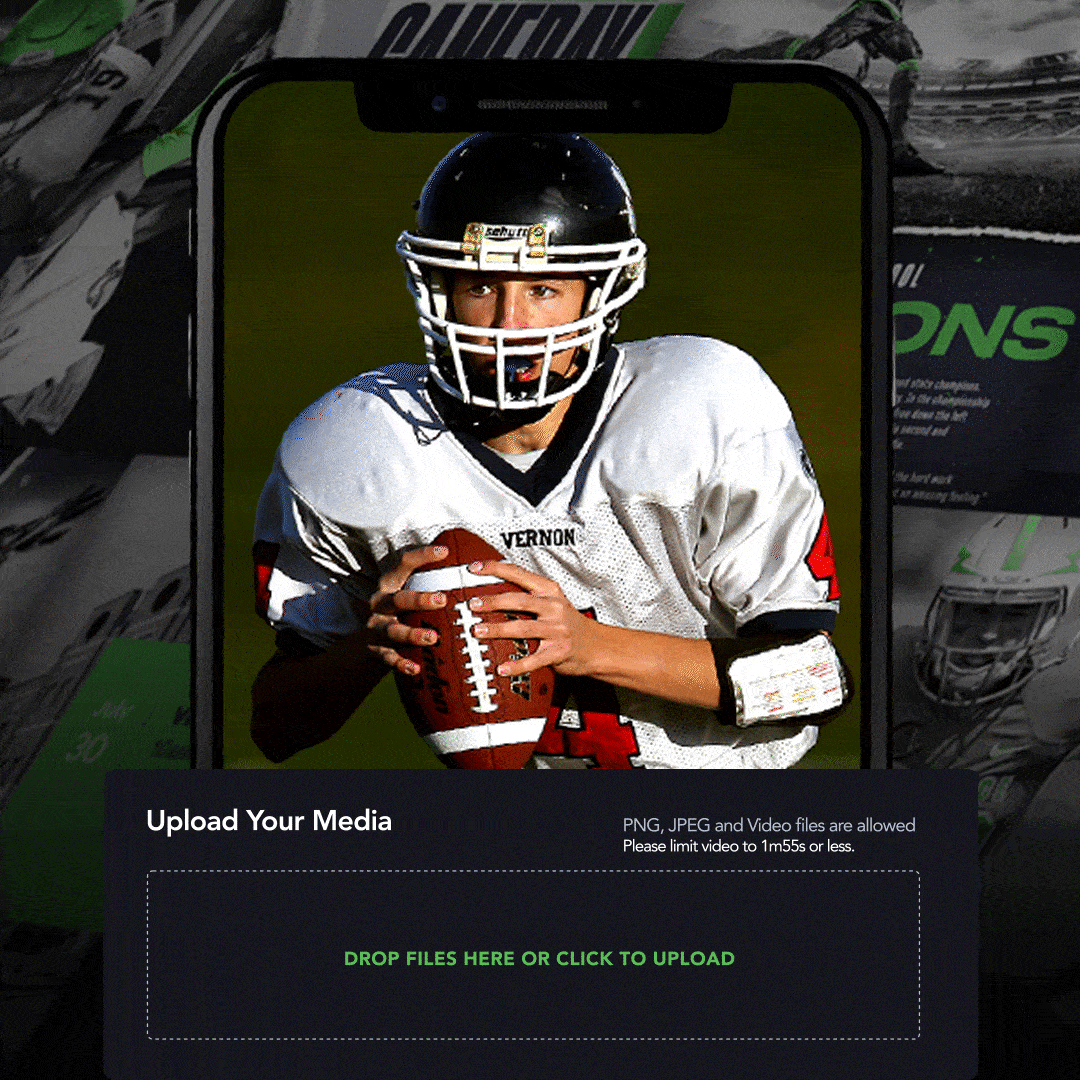 Access Exclusive Features
Remove the background from any of your
photos with the click of a button.
Collect photos & videos directly
from your community.
Work With Your Whole Team
Invite your coaches, assistants, students & more to your Workspace.
Create teams in Gipper to collaborate together.
Share designs, logos, media, and branding elements.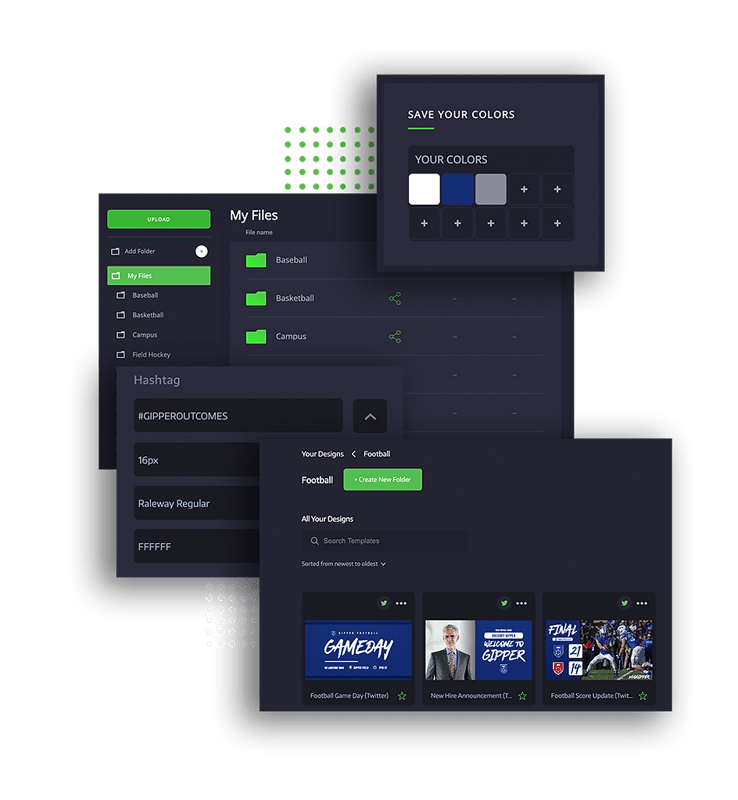 Empower Your Team
"Having access to the Pro Plan has been a game-changer. Being able to share the platform with the entire department, including administrators and coaches, has empowered our faculty to share more content and really take ownership of showcasing their programs. I would recommend Gipper to any athletic department and media office regardless of size!"
Boost Your Branding
"Green Level made the decision to upgrade our Gipper subscription to further enhance our branding and social media presence. The additional video templates plus the ability to create Gipper accounts for our teams made it an easy decision! We'll be renewing for years to come."
Unlock More Power
"We have other administrators in the Athletic Department using Gipper who have no design background whatsoever, which has enabled the whole department is able to stay more consistent. We are able to maintain our brand by collaborating on shared designs within the platform. I can now ask the AD to publish a shared design in real-time from an event that I can't attend."