Gipper Product Recap: 2022 Year in Review
2022 was unlike any other at Gipper — we grew our team, welcomed new users, and, of course, introduced new features & products that have taken the Gipper experience to the next level.
Join us as we take a look back at some of our biggest releases of this year!
Our Biggest Releases
Mobile App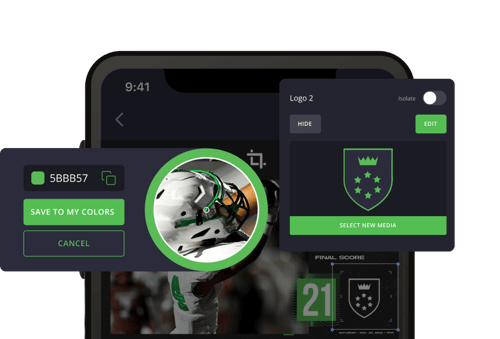 Take Gipper with you anywhere you go (and we really mean anywhere).
With the new mobile app, you have the ability to create graphics, edit templates, and share designs from the palm of your hand.
Why we love the app: The app is not only a huge time saver (say goodbye to finding time to create content at your desktop), it allows your fans to get scores, highlights, stats, and more in REAL-TIME! Never get a "what's the score?" text from a parent again.
*The app is currently available on iOS only. We expect the Android app to be released in 2023.
Content Requests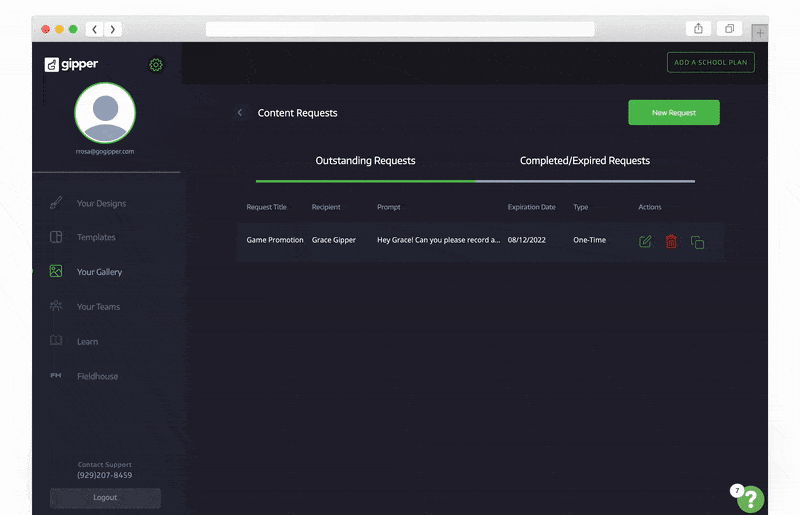 Collect photos and videos without ever opening up your phone camera. Source your media directly from photographers, parents, fans, and students, and then use it in your Gipper graphics (or share them directly to social media).
Why we love Content Requests: You don't need to run around your facilities trying to snap pictures of every team or athlete anymore. Now, you can let the photos and videos come to you, from the people who are already there.
Plus, you can get even more creative with your content (without adding extra work). Request a post-game reaction video from you team captain, grab a game-winning goal celebration picture from a parent on the sidelines.
Looking for some inspiration on how to use Content Requests? We've got a webinar for that!
Remove Background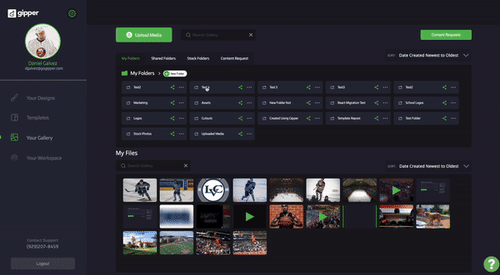 Create cutouts and remove backgrounds from your photos directly in Gipper! The new remove background feature is available in your Gallery and in the editing sidebar.
Why we love this feature: Cutouts are a surefire way to take your graphics to the next level. You'll see the pros and D1 teams use cutouts all the time — they highlight your athletes in an epic way.
Plus, this tool is the easiest way to get rid of unwanted image backgrounds, like that pesky white background in your logo.
New Features & Updates
New Hotkey: Arrow Keys to Move Elements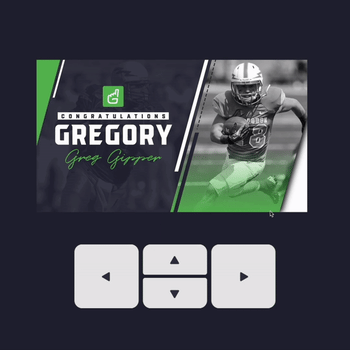 It's a small update that makes a huge difference: we created a new hotkey so you can use your arrow keys to move any element on the canvas.
Adjust the positioning of photos & videos, logos, and text-boxes — no clicks needed.
Why we love this hotkey: Need to make a small change? Maybe move a photo over slightly? Don't drag your mouse around to get the position just right, use your arrow keys! It's super fast and natural.
Gallery Updates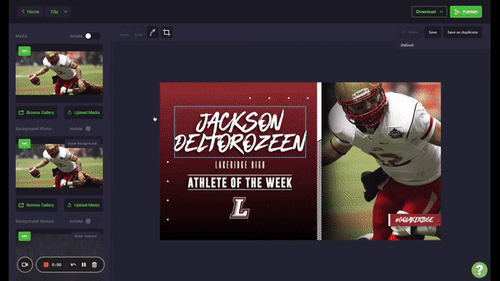 2022 was a big year for the Gallery — we gave it a few makeovers so that your Gallery experience was much better (and bigger). Here are some of the changes you may have noticed over the year:
Updated Gallery window while editing:

We redesigned the template gallery experience to bigger, easier to navigate, and better for previewing your images. That way, you can find the photo or video you need faster.

Bulk move, share, and delete functions:

Select multiple files to move to a folder, share with a teammate, or delete for you Gallery. No more dragging and dropping one-at-a-time.

Easier file organization:

Better organization, better search, and better sorting is key to finding your files faster. We made all of these updates, so you can navigate the Gallery quick & easy.
Your Teams Became Your Workspace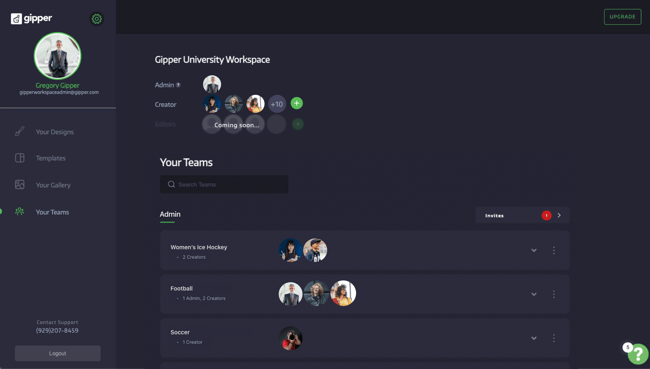 Your Workspace is your hub for collaboration in Gipper. Invite new users, organize your colleagues into teams, and easily share designs with others. All so you can get your entire team creating & sharing social media graphics along with you.
We have big plans for Your Workspace coming soon that will allow you to keep your entire team on brand. Plus, we'll be introducing a way for you to assign different roles to members of your team, so you can work efficiently and quickly together.
New Templates

We Released 1195 New Templates to the Dashboard in 2022!
From brand new packs to new design concepts, we set a Gipper record for adding new templates to the dashboard. We averaged adding 22 new templates every WEEK!
We're committed to giving you the best graphic templates possible, for all of your needs. That's why we're constantly adding new looks and template types for you to take advantage of. Your social media never has to look stale!
Browse all 1195 templates on the dashboard now!