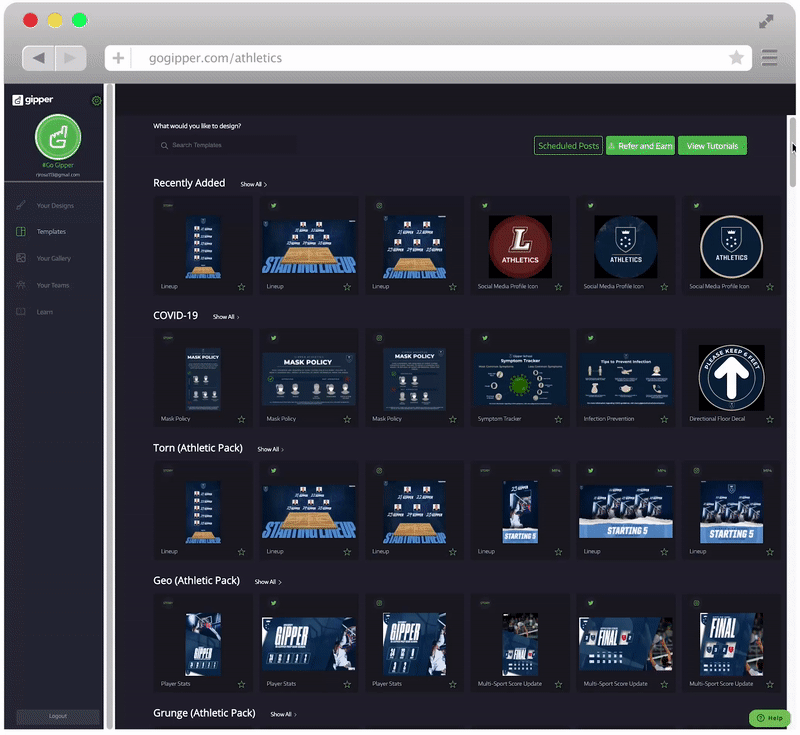 Access ready-made templates for your athletic needs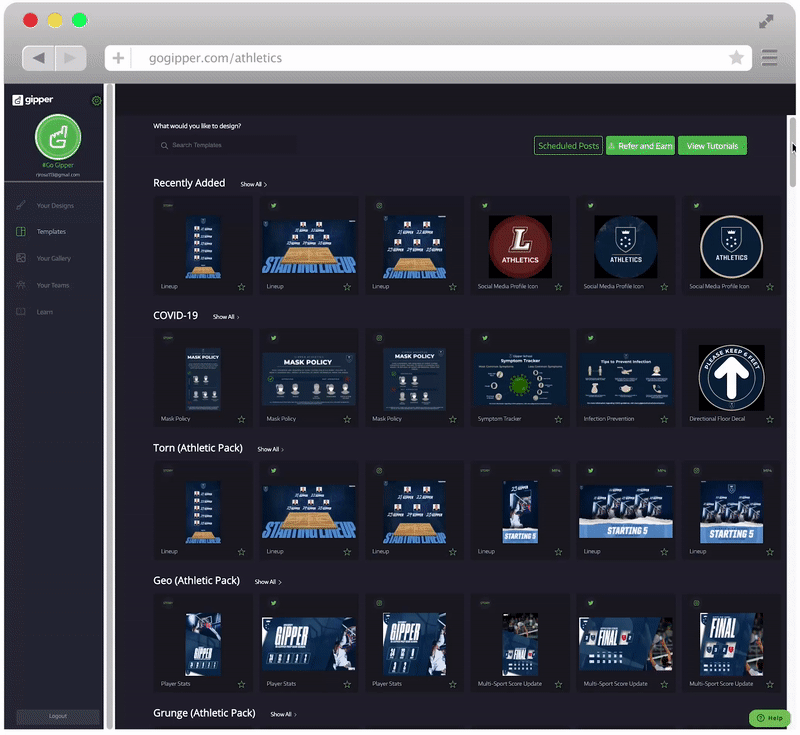 ---
Access our Template Dashboard with 400+ ready-made static, motion, and video templates.
Featuring game days, score updates, player highlights, sport-specific content and much, much more.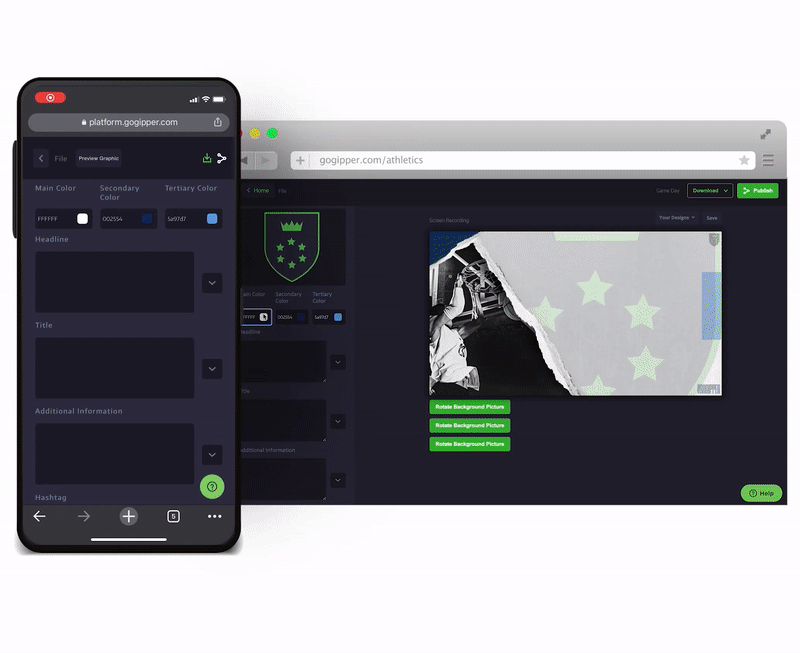 Customize in seconds from any device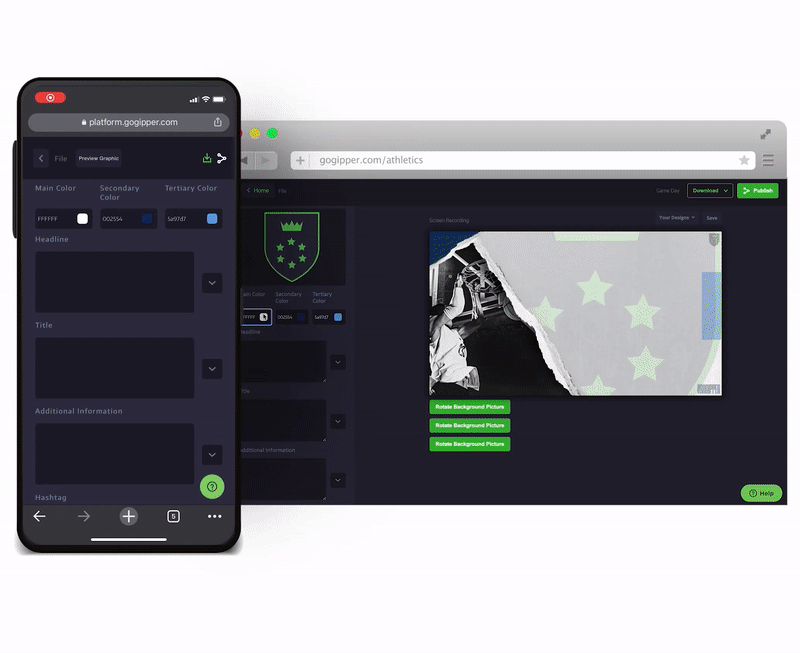 ---
Our easy-editing experience allows you to customize templates to fit your brand guidelines in just a few clicks. Feeling creative? Use our advanced customization options to create unique designs - from the sidelines on a phone or the office on a desktop. Any device works.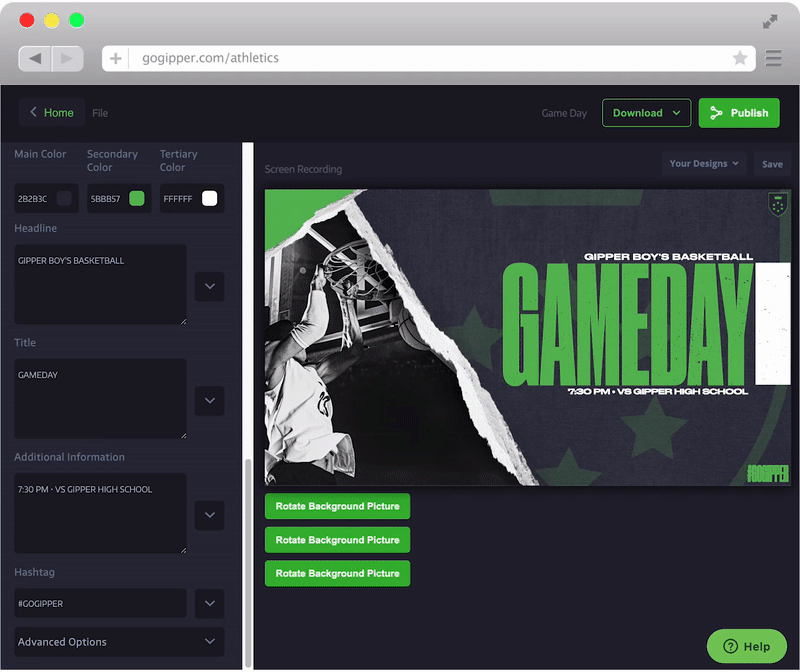 Share & schedule posts to your social media channels in one click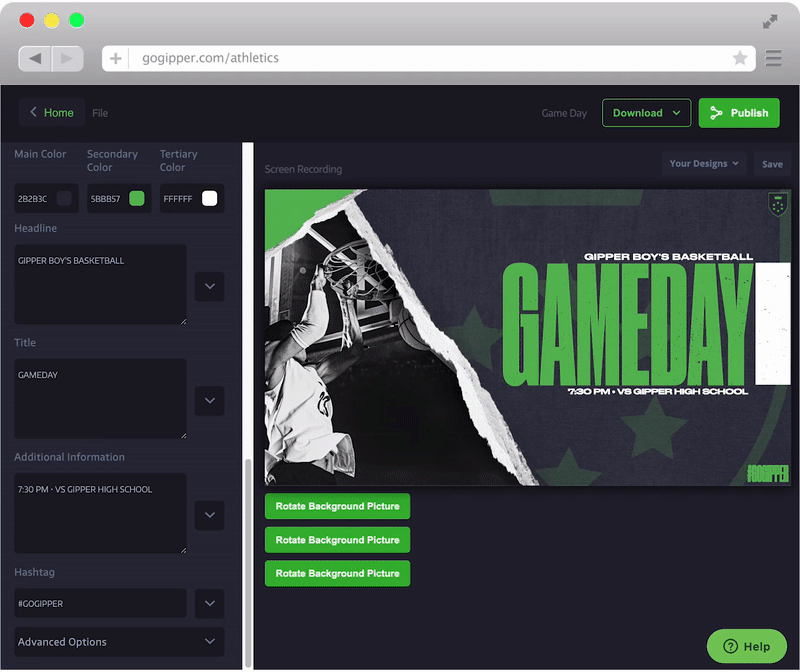 ---
Share or schedule your posts directly to social media - all through Gipper. Or, download to your device so you can use the content however you'd like (upload to your digital boards, print out as posters, include in your email newsletter, etc).